Rick Morson

BA, CIM, RIAC
Vice President, Portfolio Manager, Investment Advisor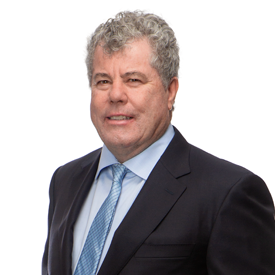 Rick brings a proven intuition for investment planning and client coaching to the Morson Carson Wealth Counsel. Specializing in investment planning for retirees, professionals, and small business owners, Rick ensures investments are uniquely tailored to the client's risk tolerance, goals, and cash flow requirements. Viewing effective portfolio construction as an endurance activity whose benefits compound over time, Rick focuses on what he can control, and uses his unique insight to find innovative solutions for his clients' complex investment needs.
Rick's interest in economics, politics, and capital markets was sparked while completing his Political Science degree at Carleton University in Ottawa, Ontario. It was there that he began to understand the intricacies and interrelationships between government, economics, and business, preparing him for a 33-year career as an investment advisor with a major financial institution. After numerous years of running his practice parallel to Susan's, the pair decided to merge their teams into one. Drawn to Richardson Wealth's deep sense of family values, the Morson Carson Wealth Counsel joined the firm in 2021.
In addition to his bachelor's degree and Chartered Investment Manager designation, Rick also has his Responsible Investment Advisor Certification (RIAC), Canada's Financial Industry designation that recognizes expertise in Responsible Investing. He has been proud to call the Comox Valley home for nearly 20 years and is passionate about contributing both personally and professionally to this remarkable Valley.
Rick is an avid cross-country skier and cyclist. One of the greatest adventures of his life was cycling solo from Quebec City to Victoria after graduating from Carleton University. He enjoys travelling, spending time with Susan, his children, and his grandchildren, and constantly educating himself on the intricacies of the investment market.