Chief Investment Officer, Portfolio Manager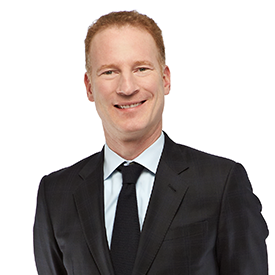 As Chief Investment Officer of Richardson Wealth, Craig heads up the firm's asset management service, Connected Wealth. Beginning his investment career in 1995, Craig combines an educational foundation in economics & psychology with years of experience in both fundamental and quantitative research. A long term student of the markets, Craig believes investment management should be transparent and shares his teams thoughts and insights in Market Ethos and is a regular contributor on BNN.
Within Richardson Wealth's asset management service, Connected Wealth, Craig and his team bring a transparent and cost efficient approach to investment management. The team provides asset allocation services and manages over $600m in both separately managed accounts and funds in partnership with Purpose Investments. The team manages dividend mandates, quantitative risk reduction strategies and Canada's first behavioural finance based fund. The markets are always changing and evolving, we focus on creating innovative strategies designed for where things are going.