Vice President, Investment Services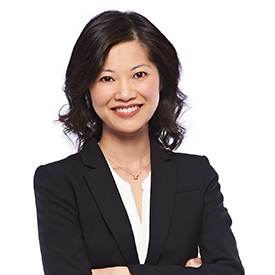 As Vice President, Investments Services, An is responsible for the firm's Action Desk, a centralized source for investment ideas, support and thought leadership for advisor teams. An also contributes to the firm's product research platform for public funds, writes for the daily investment publication and manages the investment proposals and RFP process. Prior to joining Richardson Wealth, An was Vice President, Products & Services at Macquarie Private Wealth, and was responsible for the firm's fee-based programs. She has also held various roles within the manager research team at CIBC Asset Management responsible for the sub-advisory relationship of over $110 billion in assets under management.
With a diverse perspective of the investment management business, An brings innovative ideas and solutions to the investment team. With her extensive experience in dealing with both the end investor and the investment manager, she has a balanced, and disciplined perspective on portfolio implementation, on-going monitoring, and risk-management. An graduated from the University of Toronto with a Bachelor of Commerce, and is a CFA charter holder.