Bond yields have risen substantially over the past month, reminiscent of the 2013 Taper Tantrum. So far the damage has been contained in the interest rate sensitives. In this report we share our analysis and expectations on bond yields, plus the implications for other asset classes including equities.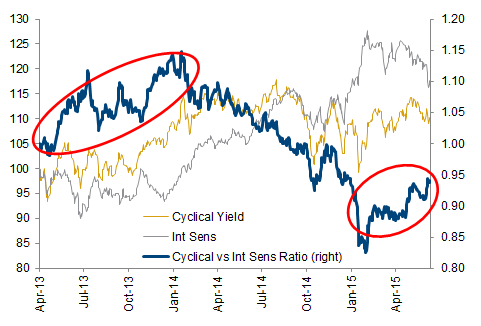 Click HERE for the report
Conclusion Highlights
Bond yields have risen on the back of higher global yields. If the North American economic data improves, we could see another leg higher in bond yields.
So far the pain from higher yields has been isolated in the more interest rate sensitive investments. This may spread to the broader markets if yields continue to rise.
The labor market and other economic data is supporting higher yields. We would be mitigating this risk by remaining short duration within bond allocations and focusing more on Cyclical Yield for dividend strategies.
Within the Connected Wealth portfolios, we remain very low duration on bond allocations in both our pure bond and balanced mandates. Over the past six months, we have been reducing interest rate sensitive equities such as REITs and Telcos while adding to more Cyclical Yield areas including insurance, regional banks, industrials and chemicals.
If bond yields remain in a more normal range and economic growth improves, longer duration investments and growth through acquisition strategies may be tested.