Portfolio Manager, Investment Advisor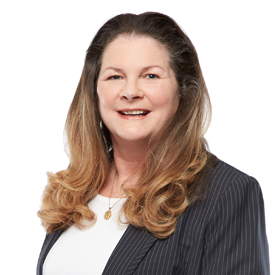 For over 30 years, Kathleen has been helping families and business professionals achieve their retirement goals. She began her career in the investment industry in the early 1980's after earning her degree in Business Administration from the Richard Ivey School of Business.
Early in her career, Kathleen learned the importance of developing long-lasting and trusted client relationships, and this has continued to be a cornerstone in her practice. As a Portfolio Manager with an expertise in retirement planning, Kathleen provides tax-efficient wealth planning and fundamental wealth management solutions with a focus on alternative investments.
In 2016, Kathleen published the revised version of her book, "If I Retire, How Will I Know When It's the Weekend". She distills her experiences as a wealth advisor and retirement specialist into a holistic guide to retirement. Through thoughtful commentary and entertaining real-life stories, Kathleen helps answer the age old question – "Will I have enough to retire?".
Outside of the office, Kathleen is actively involved with many charities and is a board member on the Children's Aid Foundation; a leading charity dedicated to improving the lives of youth in the child welfare system. During her spare time, she can be found outdoors at the cottage and going on hiking excursions.