Greg Phillips

B.A. Economics, CFP®, CIM®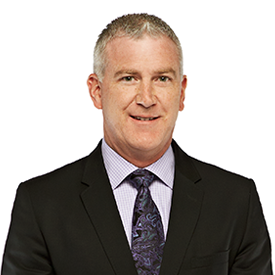 Greg Phillips has been providing investment and wealth protection strategies to high net worth clients since 1995. A graduate of York University, he earned an Honours Degree in Economics, with a minor in German in 1991. Greg then spent two years with Revenue Canada Taxation prior to joining the investment industry.
In 1998, he obtained his Certified Financial Planner designation along with his Level 2 Life Insurance License. In 2006, after completing the Partners, Directors and Senior Officers exam and Options Supervisors exam, Greg's high business standards were recognized when he was appointed Vice President and Branch Manager for the investment arm at one of the world's top banks. In 2019, he received his Chartered Investment Manager's designation. Greg continues to stay educated by attending seminars and workshops, as well as networking with other professionals to ensure his clients receive the latest and most comprehensive advice and services.
Greg is a devoted husband and father of two daughters who are now young adults. He is an avid triathlete and enjoys spending as much time as possible being active outdoors.