Portfolio Manager & Investment Advisor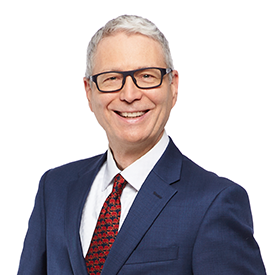 William has more than 25 years of experience helping families optimize their financial future.
From an early age, finance was a passion for William. Being raised by a single Mom, he experienced first-hand resilience and determination, which turned what seemed to be disadvantages into opportunities. William pursued his aptitude for numbers and analysis and joined Price Waterhouse. Upon achieving his Chartered Accountant (CA) designation, he joined Burns Fry, then a leading private investment company, where he became a Chartered Financial Analyst (CFA) and a shareholder partner, remaining with successor firms until 2007.
William came to Richardson Wealth returning to a partnership culture. William is honoured to be invested financially and personally in Richardson Wealth's success and looks forward to the Next 25 years helping his clients achieve their financial aspirations.
Although his wife Laurel would likely tell you that William lives and breathes his work, he enjoys getting away with his family to their cottage on Georgian Bay and puttering in the garden while at home in Oakville. William firmly believes his best years are still to come, during which time he will continue to innovate, serve others and make a significant difference.