Wealth Advisor, Investment Advisor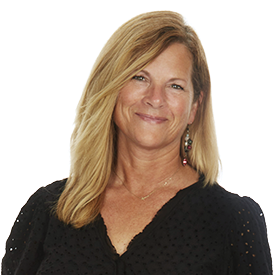 For over 30 years I've been providing families with solutions that support their financial goals. I'm driven in life by a genuine interest in helping people and I'm keenly interested in creating peace of mind for my clients. I enjoy forming long-term relationships with families and I proudly continue to serve families who have been with me since my first year in practice.
Serving in a role that benefits others has always been a big part of my life. I am currently the vice-chair of Bracelet of Hope, an organization committed to ending the AIDS pandemic in Lesotho, Africa, and I'm the vice-president of the Rotary Club of Guelph, an organization that finds new ways to create lasting change in the community. As an advisor, I bring the same dedication to finding creative solutions to your financial plan. I'll work diligently to create a customized plan for you and I'll collaborate with other professionals to support your needs if they extend beyond my scope. In addition to being a Certified Financial Planner (CFP) and a Chartered Investment Manager (CIM®) , I've also earned the Family Enterprise Advisor (FEA) designation that gives me a broadened perspective of the issues business families face — including multi-generational transition.
I know clients may have an unexpected event in their personal or professional life. I've worked with individuals who have lost their spouse, had unforeseen job changes and families who are dealing with complicated estate matters. When you and I work together, we will use our "Prepare To Prosper Process" that utilizes our vast financial planning experience and has a proven method of keeping you on track to achieve your stated financial goals. My focus is to understand all the details in your life so we can ensure your financial plan reflects your long-term and changing needs.
Please contact me if you want to talk about what kind of financial solutions you need and how I can help address them with the Prepare To Prosper Process.