China Evergrande Group, one of the largest property developers in the world, appears to be unable to pay its debts.
Investors reacted badly when founder and Chairman, Hui Ka Yan, stepped down from his role as chair of the most important unit of the company, Hengda Real Estate.
Could China Evergrande trigger a financial crisis in China?
In July I wrote about China Evergrande Group as a "gray rhino", meaning a dangerous threat that everyone can see but has been mostly ignored so far.
You can access that post here.
China Evergrande is among the most indebted property developers, with estimated liabilities topping $300 billion and assets of $343 billion. The largest property company, Canadian-based Brookfield Asset Management has $343 billion in assets and debt of $160 billion.
Evergrande bonds which had been trading at par, and maturing in 2025, are now trading below 40 cents.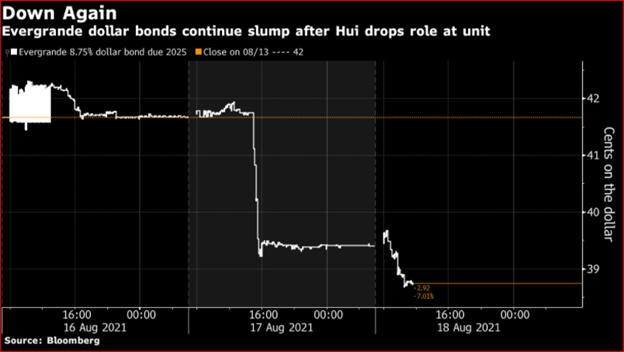 This implies a return of more than 2.5 times in just 4 years, plus a 10.5 percent coupon, which means that the market believes there is little chance that Evergrande can pay this debt.
The big news is that Evergrande's founder, Hui Ka Yan, stepped down as the chairman of the flagship real estate unit, known as Hengda Real Estate. This subsidiary of Evergrande is the unit that holds the largest block of property assets, assets that would be needed to pay off debts if a liquidation were forced on the company.
Hui remains chair of China Evergrande, which owns 63 percent of Hengda. Mr. Hui is one of China's richest men with an estimated fortune of $14.7 billion.
In 2017 Hui tried to arrange a "backdoor listing" for Hengda, which involved injecting almost all of Hengda's assets into a shell company. That plan collapsed in November 2020 as Beijing started to investigate real estate industry risks.
Partly due to the failure of the backdoor listing plan the company faces more than 400 lawsuits, many of them related to a refusal to pay suppliers and investors.
The corporate structure of the Evergrande/Hengda group is beyond complicated.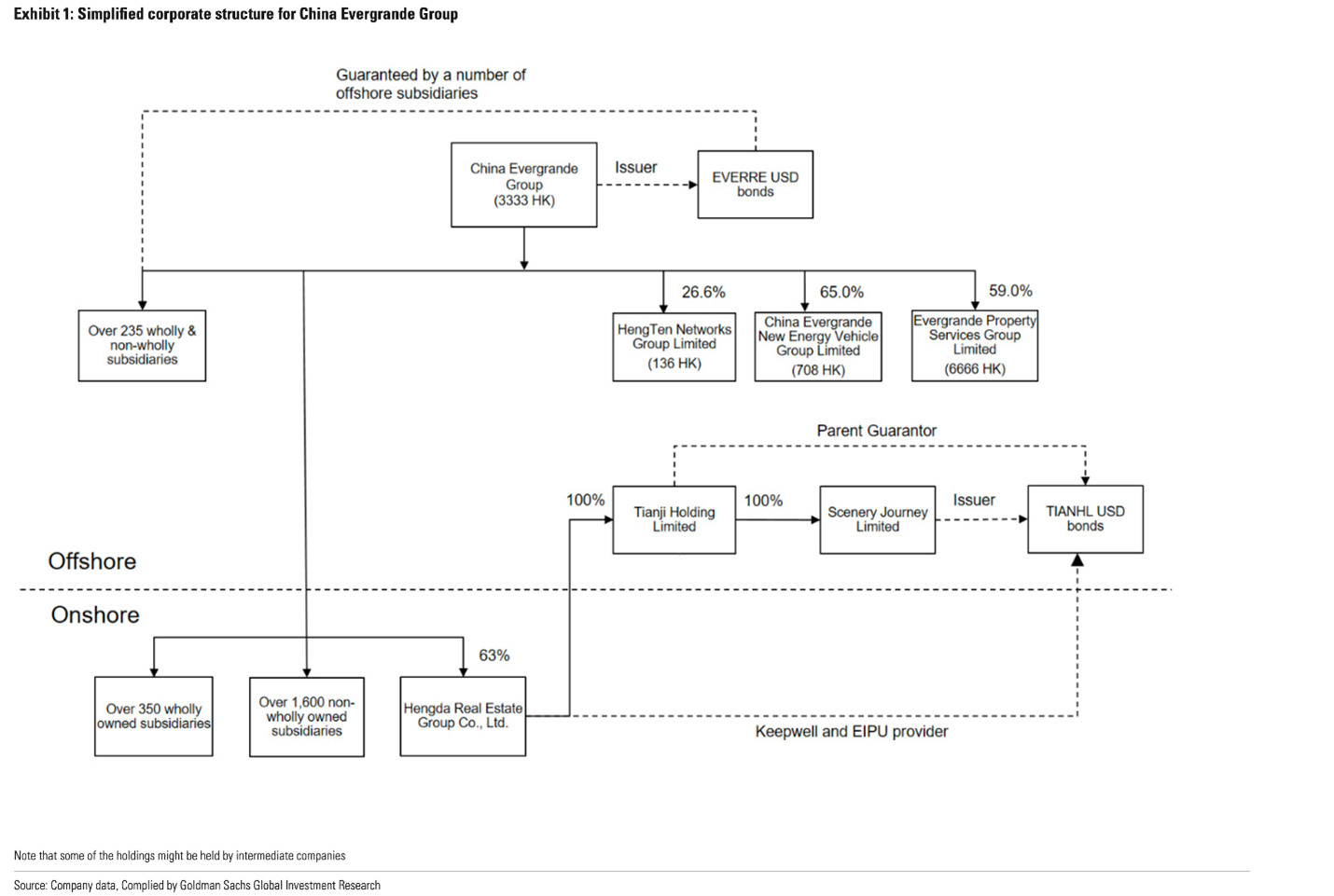 Hengda Real Estate is a home builder and is responsible for 88 percent of China Evergrande's revenue. It has about 711 property projects underway in 211 cities across China.
According to Shuli Ren, Hengda and Evergrande mean the same in different languages. Hengda is the Chinese pinyin translation of Evergrande.
The parent, China Evergrande, is incorporated in the Cayman Islands and is now distanced from Hengda. The Chinese legal system, based on centuries of tradition, recognizes control by the legal representative that is in possession of the company seal, even if that person owns no stake in the company.
Evergrande's foreign investors may not be able to access Hengda's assets to recoup money lost if Evergrande bonds are in default.
So now Hengda is China's second largest property developer, not China Evergrande. This will be a shock to those who had been counting on Hengda being responsible for Evergrande's debts on a combined basis.
Hilliard MacBeth
The opinions expressed in this report are the opinions of the author and readers should not assume they reflect the opinions or recommendations of Richardson Wealth or its affiliates. Assumptions, opinions and estimates constitute the author's judgment as of the date of this material and are subject to change without notice. We do not warrant the completeness or accuracy of this material, and it should not be relied upon as such. Before acting on any recommendation, you should consider whether it is suitable for your particular circumstances and, if necessary, seek professional advice. Past performance is not indicative of future results. The comments contained herein are general in nature and are not intended to be, nor should be construed to be, legal or tax advice to any particular individual. Accordingly, individuals should consult their own legal or tax advisors for advice with respect to the tax consequences to them, having regard to their own particular circumstances.. Richardson Wealth is a member of Canadian Investor Protection Fund. Richardson Wealth is a trademark by its respective owners used under license by Richardson Wealth.