Director, Wealth Management, Portfolio Manager, Investment Advisor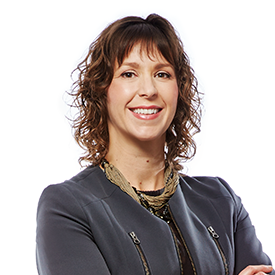 In working with business owners, professionals and families, I leverage my more than 20 years of professional accounting and tax experience to help clients like you ensure you can answer "yes" to the question "Will I have enough?".
I work with you to develop financial plans that provide the foundation for maximizing your means to do the activities you enjoy with the people you care about. These goals form the basis for developing financial strategies founded on investing appropriately while protecting your wealth from undue risk and an excessive tax burden.
I believe in being active in the community, having served on the Board of Dress for Success Ottawa since co-founding it with a group of like-minded women in Ottawa, in 2010. I was also recently elected as Treasurer of the Board of the Orleans Chamber of Commerce.
When I am not advising clients, I enjoy spending time with my husband, Kevin, and my three children, Derek, Sascha and Heidi, usually in a hockey arena, a soccer field or at the gym. I also enjoy cooking, wine, Ultimate Frisbee and European crime series on Netflix.