Caroline Ste-Marie

Fin. Pl.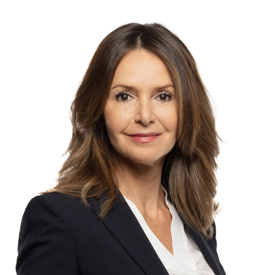 As a financial planner and investment advisor, Caroline brings both a passion for distilling complex financial decisions into concise planning and an aptitude for diving deep into clients' goals and values. But for Caroline, the greatest reward of her role is educating clients and empowering them to live their life without worrying about their finances.
After graduating with a university degree in Business, Caroline decided to pursue a financial planner certification from the Institut Québécois de planification financière (IQPF). She started her career working at major financial institutions before joining the physician-focused firm MD Financial Management in 2008. For the past 15 years, Caroline has worked alongside Michel St-Laurent. In 2022, Caroline and Michel joined Richardson Wealth to gain greater independence to make the best decisions for their clients.
In her spare time, Caroline enjoys staying active by playing sports, travelling and spending time with family.