Paul Borisoff

BBA, CIM, FCSI®, AIFP™, RIAC
Portfolio Manager, Investment Advisor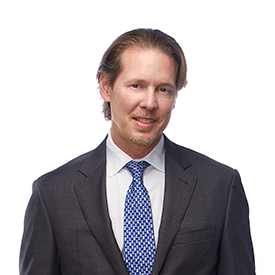 As the leader of the Borisoff Wealth Management team, Paul brings an apt understanding of the capital markets and dedicated approach to wealth management to every client interaction. With nearly 30 years of experience guiding high net worth individuals and families through retirement, Paul has developed a reputation as a trusted investment advisor and thoughtful wealth manager.
Having a keen interest in the financial markets from a young age, Paul pursued a Bachelor of Business Administration (BBA) degree with a focus on Finance from Simon Fraser University. Following graduation, Paul decided to focus and cultivate expertise in retirement planning and investment advice and entered the industry in 1992, getting his start at Richardson Greenshields.
The years ahead would see him work for some of Canada's largest financial institutions, gain recognition as a member of his firm's Chairman's Club, become an Accredited Investment Fiduciary Professional™, and earn the Canadian Investment Manager (CIM) designation and design a series of proprietary portfolios. In 2021, Paul's career came full-circle when he brought his practice to Richardson Wealth.
Passionate about impact investing and sustainability, Paul is one of a small number of "Certified Responsible Investment Experts" in Canada and holds the Responsible Investment Advisor Certification (RIAC) designation. He is also a Fellow of the Canadian Securities Institute (FCSI®), a designation reserved for financial services professionals who have met the most exacting standards for industry experience, advanced education and solid endorsement from their peers.
Paul lives in downtown Vancouver with his wife Jo, their two parrots and their Chihuahua named Tequila. He also has two grown-up daughters. When Paul is not working, you can often find him mountain biking or skiing in Whistler, where his family has a second home.