Portfolio Manager, Investment Advisor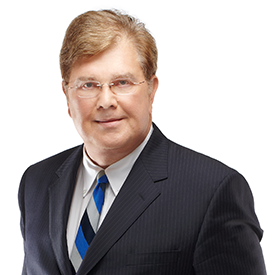 Ken MacNeal has been growing and protecting his clients' wealth for more than 40 years. Starting his career in finance as a clerk and ticker-tape reader (really!) Ken worked his way up to become the Vice-President of several bank-owned investment dealers before becoming Portfolio Manager, Investment Advisor at Richardson Wealth. Described by the Globe & Mail as a "Calgary contrarian", Ken's ability to see what others miss has allowed him to protect his clients' wealth during major downturns and to find overlooked investment opportunities in bull markets.
Ken became engrossed in researching market bubbles and crashes after oil prices collapsed in the early 1980s. By understanding the warning signs of overvaluation and mania, Ken safely navigated his clients through the Dot-Com Crash, the Great Financial Crisis, and the 2015 Oil Crash. When most investors were reeling from major losses during these periods, Ken's clients celebrated their success at the Calgary Tower.
And we are excited to celebrate our success dodging the 2020 COVID Crash as soon as it's safe to do so.