Director, Wealth Management & Portfolio Manager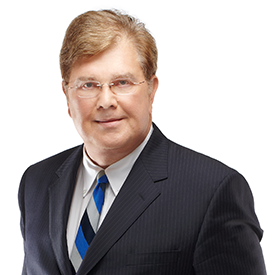 For 40 years, Ken MacNeal has been a Vice President with a number of bank-owned investment dealers. Ken is a Portfolio Manager who has experienced many boom and bust cycles and takes action accordingly. Ken is a long-time student of the markets.
His knowledge aids both his clients' business decisions, as well as their personal investments. Ken's clientele is comprised of high net worth individuals who are planning for successful retirement, or have recently retired. Ken would love to share his insights with you.
Ken meets quarterly with his clients to discuss their performance results, what's happening in the world, and the resultant strategy for their future investments. Ken encourages clients to call him day or night if they have questions or if they have ideas to share. He is a truly unique investment advisor who works with many long-term clients. Call us to learn more about how the team can help you. Ken is accepting new clients.
As a result of so many achievements in 2016 and before, Ken MacNeal is honoured to be chosen as a 2017 finalist in the "Portfolio Manager of the Year Award" from Wealth Professional Magazine.