Portfolio Manager, Investment Advisor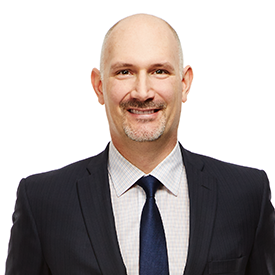 With over 20 years of experience in the investment industry, Rory focuses on managing client portfolios, identifying and assessing suitable investment strategies and solutions, as well as implementing the team's strategic and tactical asset allocation views. As a portfolio manager, Rory is responsible for allocating capital, on a discretionary basis, in order to meet client's risk and return objectives. Rory also leads our activities as they relate to tax and estate planning. Given his significant experience within this space, he serves as the key liaison (somewhat of an interpreter at times) between our clients and their key tax and legal professionals. Rory also leads our thorough tax reporting activities throughout the year, to make our clients' annual tax filing experience as seamless as possible. Rory has gained valuable experience at a number of different financial institutions, he very much values the independence and open architecture platform that Richardson Wealth provides.
Rory completed his undergraduate studies at Mercyhurst College in Erie, PA while on an academic and athletic scholarship as a NCAA field lacrosse player. Rory was awarded the distinction of Delta Mu Delta from the National Honors Society for academic achievement in Business Administration and was also a member of the Dean's List in all four years of his undergraduate studies. He has his Chartered Investment Manager (CIM) designation and has completed the Advanced Derivatives Training and Level 1 for the Chartered Financial Analyst (CFA) designation and is also proud to be a member of the Investment Management Consultants Association (IMCA). Born in Prince George, BC, Rory moved to Vancouver at the age of 3, and has called Vancouver home ever since. Rory is married with two young daughters. In his spare time, Rory takes full advantage of all that the west coast has to offer. Splitting time between Whistler and his home in North Vancouver, he is an avid mountain biker and, once the snow starts to fall, is quick to switch to downhill skiing.