As we officially push through the halfway point of the summer, much like the heatwaves currently gripping large parts of the globe, equity markets continue a hot streak of their own. Largely unabated in their push higher, stocks continue to benefit from accommodative central bank policies, large fiscal programs, continued vaccine rollout and gradual re-openings across developed economies. Progress on these fronts has been THE story through the first half of 2021 as evidenced by a "coiled spring" economic recovery and a strong upturn in corporate profits - igniting many debates around the state of inflation and optimal positioning across growth and value assets. While we expect these discussions on the current state of inflation to linger, our efforts are focused on looking forward, to best position portfolios to respond to evolving trends and future economic conditions.

While we continue to believe that both economic & corporate earnings growth remain heavily supported by low-interest rates as well as Fiscal and Monetary support, we acknowledge that the economic boost seen to date will likely start to diminish moving forward – something being signaled by the bond market. We also recognize the increased uncertainty introduced by the pervasiveness of COVID variants and what that could mean for economic growth, cyclical stocks, and ongoing supply chain disruptions. Absent a crystal ball, we remain vigilant in our assessment of these near-term unknowns relative to a longer-term supportive backdrop. Our focus remains on investments benefiting from long-term megatrends and less so on short-term disruptive forces.

With that in mind, as the summer grows long in the tooth and market volumes dissipate with investors stepping away for some R&R, we hope you too get a chance to do the same - taking advantage of the longer days and beautiful warm weather while it lasts.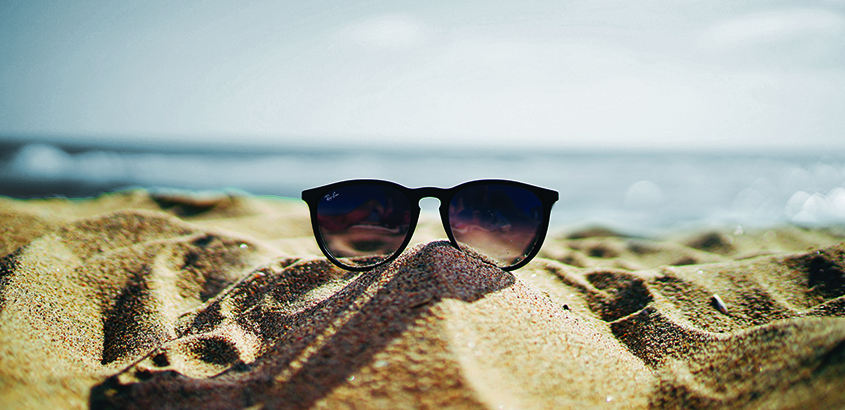 ---
Date announced for $500 one-time payment, and Old Age Security to be automatically increased by almost $100 over the coming year.
NEWS PROVIDED BY
Employment and Social Development Canada
The Old Age Security (OAS) pension provides retirement income security for seniors because it maintains its value over time, even as prices increase.
Today, Canada's Minister of Seniors, Deb Schulte, announced the highest quarterly adjustment to existing OAS payments since July 2014. She also confirmed that the Government of Canada will deliver the $500 one-time payment to older seniors, announced in Budget 2021, during the week of August 16, 2021.
This summer's one-time payment of $500 will support older seniors' higher expenses, and will apply to 3.3 million seniors who are eligible for the OAS pension in June 2021 and were born on or before June 30, 1947. No action is required by seniors, who will automatically receive the payment if they are eligible.
In July 2021, OAS benefits will automatically increase 1.3%, bringing the maximum monthly OAS pension amount to $626.49, up from $618.45. Over the coming year, the increase is worth up to $96.48.The Guaranteed Income Supplement (GIS) and the Allowances will also be adjusted for inflation.
Budget 2021 also included a permanent increase of 10% to the OAS pension, to be implemented in July 2022 for seniors aged 75 and over. This will provide an additional $766 to full pensioners over the first year, and will be the first permanent increase to the OAS pension since 1973, other than adjustments due to inflation. It builds on measures to support all seniors, which include restoring the age of eligibility for the OAS pension and the GIS to 65 from 67, strengthening the Canada Pension Plan for future retirees, increasing the GIS for single seniors, raising the GIS earnings exemption and reducing income taxes for all Canadians.
Quick Facts
Seniors are the fastest-growing demographic age group in Canada. By 2030, the number of seniors is expected to reach 9.4 million, representing close to one quarter of Canada's population.

In 2020 and 2021, the Government is providing $5.5 billion in additional direct financial support to seniors, through a $1.3 billion one-time GST credit in April 2020, $2.5 billion for a one-time OAS/GIS payment in July 2020 and $1.7 billion for the one-time payment to older seniors in August 2021.

Older seniors face higher costs. As seniors age, their health and home care costs rise, all while they are more likely to have disabilities, be widowed or be unable to work.

Most seniors have low and modest incomes. About 84% of OAS pensioners have individual incomes below $50,000.

The objective of the Old Age Security program is to ensure a minimum income for seniors and help reduce the incidence of low income among Canada's seniors. The OAS benefits include: the OAS pension; which is paid to all individuals aged 65 and older who meet the residence requirements; the GIS for low-income seniors; and the Allowances for low-income Canadians aged 60 to 64 who are the spouses or common-law partners of GIS recipients, or who are widowed or widowers.

The maximum OAS pension is payable to seniors aged 65 and over who lived in Canada for at least 40 years after age 18. Partial pensions are payable if they lived in Canada for at least 10 years or qualified under International Social Security Agreements.

All OAS benefits (the OAS pension, the GIS and the Allowances) are indexed on a quarterly basis in January, April, July and October so benefits don't lose value over time. Increases to OAS benefits are calculated using the Consumer Price Index, which measures changes in prices paid by Canadian consumers for goods and services, and is the most widely used indicator of price changes in Canada. If the cost of goods and services goes down, OAS benefits do not decrease. OAS payment amounts will only increase or stay the same. Historical values are available on the Open Data portal.

As a result of automatic indexation, the annual value of the monthly OAS pension has increased to $7,516 per year from $6,404 per year over the past decade.
---
Start the conversation

If you enjoy listening to financial health and wellbeing topics rather than reading about them, you will love season 2 of our podcast series Conversations on Wealth. Hosted by Sarah Widmeyer, Director of Wealth Strategies at Richardson Wealth, the series focuses on helping Canadians navigate financial planning and wealth management topics through discussion with leading experts.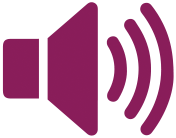 Investing in the 2020s Craig Basinger, Chief Investment Officer at Richardson Wealth talks about the remarkable start to the 2020s and address long-term trends that could dramatically impact portfolios in the decade ahead. Listen here.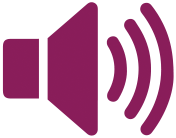 Mental health, the 'echo pandemic' Dr. Nasreen Khatri discusses how our psychological health could be the 'echo pandemic' that follows the end of the COVID-19 public health crisis. Listen here.
Here are a few more topics you can look forward to this season:
Women redefining wealth management – Alexandra Horwood, Ida Khajadourian and Kathy McMillan

Drive the value of your company – John Warrillow

Transitioning a family business – Tom Deans

Empowering people through life's transitions – Dr. Amy D'Aprix

Financial goal setting – Maureen Glenn and Pascal Alonzo
Conversations on Wealth is a great way to boost your financial knowledge and spark discussions about wealth with your own family – and with our team. I hope this podcast series inspires you to maximize your wealth, your health and your life.

Where can you listen to episodes?








Conversations on Wealth is available wherever you get your podcasts. You can also visit our website to find the latest episodes.
---
The Evolution of a Canadian Institution
Mr. Richardson and Mr. Riley co-founded Richardson Partners Financial in 2003, the originating predecessor firm to Richardson Wealth. In this fireside chat, they will focus on the rich 165-year history of the Richardson brand and share the story of their mission to create a high-touch boutique wealth management firm in the early 2000's after the Canadian banks acquired the country's smaller independent firms. As champions of wealth management within the Richardson conglomerate, they will recount the evolution of this company from a plan on the back of a napkin to what has become a Canadian institution.
This will be a moderated discussion including a question-and-answer period.
To give you a flavor of the history of the Richardson family, who are older than the country of Canada itself, read the Maclean's 1957 article featuring Muriel Sprague Richardson. She was the fifth President of James Richardson & Sons Limited. Her impact on the company is felt today at Richardson Wealth as we maintain her legacy, among the many other visionary Richardson family leaders, with the name on our door. Click here.
Hartley Richardson

Mr. Richardson is President & CEO of James Richardson & Sons Limited, one of Canada's largest private, family-owned corporations founded in 1857. The corporation has developed into an international multi-enterprise with current operations and interests in agri-business and food processing, oil and gas exploration and marketing, real estate, insurance and financial services.

Mr. Richardson was appointed to the Order of Canada in 2007 and to the Order of Manitoba in 2008. He was promoted to an Officer within the Order of Canada in 2013, and in 2019, was appointed a Lieutenant of the Royal Victorian Order.

He lives in Winnipeg with his wife Heather, and they have three grown children.

Sandy Riley

Mr. Riley is President & CEO of Richardson Financial Group Limited, a financial services affiliate of James Richardson & Sons, Limited. He is the former Chair, President and CEO of Investors Group Inc. and former Chair of Manitoba Hydro.

He was appointed to the Order of Canada in 2002 and to the Order of Manitoba in 2013. In 2016, he became a member of the Advisory Council to the Order of Canada.

Mr. Riley lives in Winnipeg with his wife Deborah, and they have three children and five grandchildren.