With the Fall of 21' in full swing, Halloween right around the corner and the holiday season now visible on the horizon, we hope you've had an opportunity to slow down and appreciate the change in fall foliage and enjoy the Thanksgiving holiday with those that matter.

Much as we expected, the transition from summer end to early fall has brought about increased news flows as decision-makers turn their gaze forward. From Chinese property woes, to budget ceiling bickering, to Delta variant concerns to all things inflation, September reminded us that market volatility still exists as most major indices saw their worst month since March of 2020. While never enjoyable to endure, given the market's resilience since 2020 lows, and with most years experiencing an average of two 5% declines, we see these draw downs as par for the course on an otherwise healthy long-term trend.

While October is still being written, in large part the month has seen the strength of 2021 reassert as some worries fade and others are shelved as third-quarter earnings commence. While still early days, investor focus has been clear – how will the diminished impact of last year's policies coupled with current supply chain bottlenecks and ongoing labour issues impact company guidance of future growth. While we expect this to be a mixed bag in the near-term, we believe the long-term prospects of our investments remain well supported by the current macro backdrop and long-term secular tailwinds.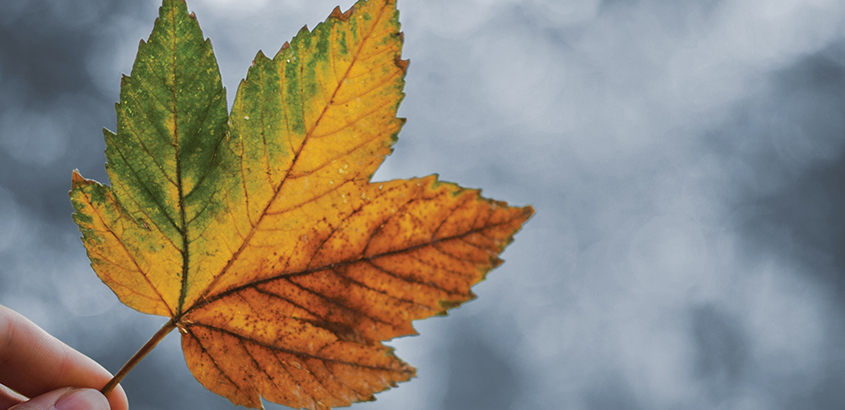 ---
Don't put it off – plan for incapacity today
Incapacity – physical or mental – may seem remote, but it's always better to be as prepared as possible for such a serious eventuality
If you are or become incapacitated, your life is severely affected. You are not able to make or attend to the many decisions that impact your well-being. Those same decisions may also impact those who depend on you, such as your family members. As a result, your financial and family affairs, and even your health, may suffer.
It may be difficult to think about a time when you may not be able to take care of yourself or your spouse or partner or parent, but it's inevitable for many of us. That's why it's critical to make key decisions – and have conversations with your family – while you're still healthy and able. This especially applies if you're an adult child looking to assist or encourage your parent or parents to start thinking about the next stage of their life.
For more insight, read this Financial Post article by Sarah Widmeyer, SVP, Head of Wealth Strategies. She explains why it's vital to have open and honest conversations among family members and to consider the measures and steps that need to be taken well in advance. Click here to read the article.
When you're ready to start planning, we can assist you in thinking through the steps and advise on the necessary arrangements to be undertaken with your legal advisor.
---
Start the conversation

If you enjoy listening to financial health and wellbeing topics rather than reading about them, you will love season 2 of our podcast series Conversations on Wealth. Hosted by Sarah Widmeyer, Director of Wealth Strategies at Richardson Wealth, the series focuses on helping Canadians navigate financial planning and wealth management topics through discussion with leading experts.
Investing in the 2020s Craig Basinger, Chief Investment Officer at Richardson Wealth talks about the remarkable start to the 2020s and address long-term trends that could dramatically impact portfolios in the decade ahead. Listen here.
Mental health, the 'echo pandemic' Dr. Nasreen Khatri discusses how our psychological health could be the 'echo pandemic' that follows the end of the COVID-19 public health crisis. Listen here.
Here are a few more topics you can look forward to this season:
Women redefining wealth management – Alexandra Horwood, Ida Khajadourian and Kathy McMillan

Drive the value of your company – John Warrillow

Transitioning a family business – Tom Deans

Empowering people through life's transitions – Dr. Amy D'Aprix

Financial goal setting – Maureen Glenn and Pascal Alonzo
Conversations on Wealth is a great way to boost your financial knowledge and spark discussions about wealth with your own family – and with our team. I hope this podcast series inspires you to maximize your wealth, your health and your life.

Where can you listen to episodes?








Conversations on Wealth is available wherever you get your podcasts. You can also visit our website to find the latest episodes.
---
In the Shopping Cart: Welcome Web3!
While many of us have just gotten comfortable with tech buzzwords like "The Cloud", "5G", and more recently "AI", emerging from the fringes comes the latest in tech trends with its own buzziest of buzzwords vying for our mindshare – "Web3". Simply put, Web3 is an ode to the next generation of web applications being built on the disruptive technology known as Blockchain. Leveraging the key features of this technology, these new applications stand poised to disrupt a wide array of legacy institutions and re-write traditional business models.

Simple stuff right?! As our resident crypto enthusiast Jack often points out, confusion is a common feature of emerging technologies as people try to figure out how and where they will be used, how they will impact daily life, and all the terminology that goes with it. To many of us, this should feel familiar as it wasn't too long ago that the internet was just a fringe idea, poised to revolutionize the world while creating no end of confusion along the way (as the video below illustrates).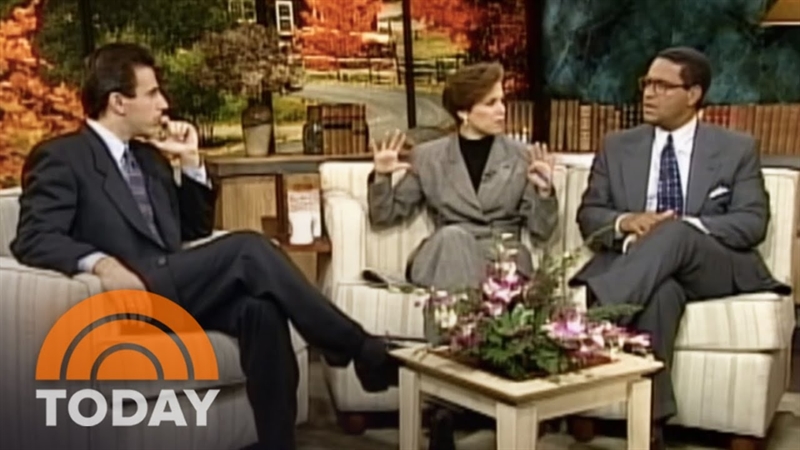 Such commentary is, of course, somewhat silly in hindsight, with the internet now nearly ubiquitous. We believe parallels can be drawn with what we are seeing today with blockchain technology and cryptoassets - widespread confusion about the technology and its use while its adoption rate is accelerating at a pace that could make it the fastest technology ever adopted!

Taking that into account, we chose to focus on the Ethereum Blockchain and the network's cryptoasset Ether ("ETH") as an optimal exposure to these trends. A blockchain-based software platform, Ethereum has become the fastest growing blockchain ecosystem today, attracting both users and developers to the platform at a pace well in excess of its peers. Today Ethereum has become the platform of choice for Web3 application development, driving innovation in areas such as Decentralized Finance, Non-Fungible Tokens, Stablecoins, and Decentralized Autonomous Organizations – all of which require ETH to interface with the application. With the early success of these applications, we believe we're seeing the latest manifestation of the now-famous network effect – as users flock to the network to access these applications, developers follow with new services that in turn attract new users (and so on). As a result, we believe the value of the Ethereum platform (attributable to increased demand for ETH) is likely to continue to be driven by this relationship just as the internet and social media before.