November 2020
Richardson GMP has a new name: Richardson Wealth
Our team continues to provide you with the same commitment to service
We are thrilled to inform you that as of November 16, 2020, our new firm name is Richardson Wealth. This change marks the successful closure of our corporate transaction and we look forward to serving you under the new name.

Rest assured that our purpose remains the same: to continue providing independent and strategic wealth-planning advice that supports and protects your family's financial future for generations.

The name change reflects a new ownership structure that proudly highlights our focus on wealth management with a dynamic plan for growth. It removes all unnecessary references to our past and positions us for an exciting future.

Despite the name change, you will notice there is something consistent and now more important than ever – the Richardson Family name. As the firm's founding partner, it is the one true constant in the firm's evolution and now the centerpiece of our wealth management service to you. The name stands for the success of a multi-generational family enterprise that has been steadfast throughout the past 160+ years, proudly serving clients across various lines of business, including financial services for the past 90 years.

As a result of our new name, the firm has updated all key documents, including our terms and conditions, and our privacy agreement. We want to ensure that you have direct access to this important information. The firm has also taken the opportunity to improve certain documents like your monthly or quarterly statement.

New Email Addresses
Effective immediately, you can reach us by email at our new web domain of @RichardsonWealth.com. Emails sent to our old addresses will be forwarded, but we encourage you to update any saved contact information to our new web domain.

Nevin.Chernick@RichardsonWealth.com

Thomas.Dalinghaus@RichardsonWealth.com

Jack.James@RichardsonWealth.com

Robert.McLean@RichardsonWealth.com

Karen.Chen@RichardsonWealth.com
We are also excited to showcase new statements with an improved format with first delivery scheduled for December.
---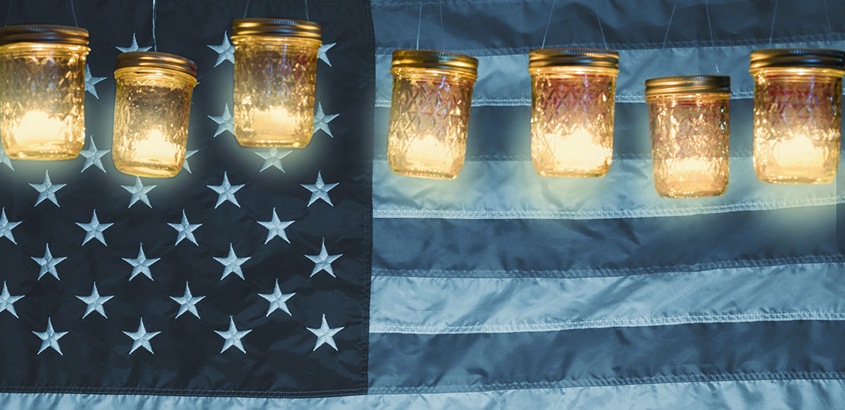 US Election Update & Market Outlook
Uncertainty, and the volatility it brings, is likely to remain into 2021
Governments and Central Banks remain supportive and the economic recovery continues
We continue to expect low rates and further stimulus
The majority of recent corporate earnings have been beating expectations
While cases are escalating, the CoViD-19 fatality rate has fallen as treatment improves
Two candidate vaccines recently announced optimistic interim results

A tumultuous election night stretched into an uncertain election week as the unprecedented volume of US mail-in ballots, primarily from democratic voters, chipped away at Republican leads in key states to give Joe Biden the victory (despite Donald Trump's refusal to concede). A Biden Presidency will oversee one of the most challenging recoveries in modern history. Small businesses from coast to coast are in dire need of support and stimulus. The healthcare crisis continues to grow. With the likelihood of a Republican-controlled Senate remaining past the January run-off, Biden will be hard pressed to make any sweeping policy changes. As one pundit so eloquently put it, we will have the same legislative deadlock without any of the crazy tweets.
What does this mean for the markets? Showing amazing resilience in the face of renewed calls for more shutdowns, the global markets have been buoyed by impressive interim results from vaccine candidates that are currently in trial. We would caution that some of this enthusiasm is premature. Even if a vaccine were to be approved, it will likely be many months (and possibly years) before it could be administered at scale. Despite this, the progress being made for both treatments and vaccinations is very encouraging, and our market outlook is growing increasingly positive. The disconnect between the big tech companies and the broad market has narrowed and earnings continue to impress. While guidance remains difficult with so much uncertainty around the timing of a vaccine, many companies are showing real grit in the face of adversity. There is increasing chatter amongst economists and analysts that we are entering a new super cycle of low rates, big stimulus, and fast growth.
We continue to see a bright future centered around three pillars of thematic investment: technology, healthcare, and renewables. E-commerce and digital payment services have helped all of us during the past few months as traditional retail has been disrupted. The online interfaces we frequent and the devices we use to access these worlds are becoming increasingly integrated as the digital revolution powers ahead. A global pandemic has given the world a crash course in the necessities of healthcare. From pharmaceuticals to surgical robotics, many companies in this space will benefit from the investment in the sector. While the green shift was mostly put on hold during the past four years, the climate and the factors that affect it are back up for discussion. With companies from Apple to Enbridge declaring carbon neutrality goals, we see growing support for the renewable energy sector.
For information on how our managed portfolios are participating in these themes, give us a call to discuss our latest positioning.
Looking forward into the first hundred days of a Biden Presidency gives us a few big questions. What tax changes will be proposed? More importantly, what tax changes, if any, have a chance of being passed by a Republican-controlled senate? What kind of stimulus is yet to come? When will the great division in the country begin to heal? What will foreign policy look like, specifically with China?
We look forward to navigating this new chapter together. As always, if you have any questions about our outlook or your portfolio please do not hesitate to contact us.
---

Year-end Tax Planning
The arrival of Christmas music on the radio is a sign that end of year tax planning is upon us. With just over six weeks left in 2020, it is important that we account for your taxable transactions sooner rather than later. If you have realized any large capital gains from transactions this year, please send us a note at your earliest convenience so we can explore opportunities for tax loss harvesting.
---
Chernick & Associates Wealth Management Group
Richardson Wealth Limited
Guinness Tower
1055 West Hastings Street, Suite 2200
Vancouver, BC V6E 2E9
Tel.: 604.640.0400
Toll Free: 1.866.640.0400
www.ChernickandAssociates.ca