August 2020
Market Update and Outlook
The summer is peaking with heatwaves across much of North America and the markets have started to warm up as well. The fear that consumed most of the first half of 2020 has yielded to a cheerier optimism. While much of the economy is still grinding through its recovery, markets have continued to push higher. Ever forwards looking, they are leading the way with a glass-half-full outlook.
For the first time in a long time, we are witnessing geopolitical factors instead of pandemic statistics impact the portfolio. Biden's selection of Harris for his running mate was largely cheered by Wall St. as their combined ticket presents a much more moderate scope of policy than some had feared. While her rhetoric was heated throughout the primaries, Harris's track record suggests a more centrist view than many of her peers. Taxation and healthcare will likely be two hotbed issues as we enter the debates. With focus back on the election, Trump was quick to stir the pot with more saber rattling. Once again, the target was China and it will be interesting to see how far he is willing to go to distract Americans from the troubles at home.
Morneau's resignation is the latest ripple in the Liberal pond adding further uncertainty to Canada's outlook. Chrystia Freeland, Morneau's successor, will need to get to work on a federal budget that will need to carefully balance social supports, economic growth, and rapid rising debt levels. Next year's budget will be a keystone for rebuilding Canada's economy – specifically how the pandemic related costs will be repaid. It will also set the foundation for a likely 2021 election. Without a unified opposition, it will be interesting to see what tax changes might be incorporated next spring to get the budget over the line. Unfortunately, we won't be learning many more details for another month as Parliament is prorogued.

We continue to remain optimistic with the markets that the economy will persevere through 2020. Stimulus, both current and expected future, will play a large part in that recovery. Economists on both sides of the border are now considering whether the snap correction of the spring has 'reset the clock' on the economy, bringing the tail of a long bull back around to the nose ring. With shockingly low rates (e.g. 5-year mortgage rates below 2%) and governments that are willing to do whatever it takes to keep us rowing in the same direction, the economy is warming up with some powerful fuel in the tank. There will undoubtedly be bumps along the way, but we see lots to look forward to as we wind towards 2021.
---

Timing CPP: Is 70 the new 65?
As life expectancy continues to push upwards, retirement planning also needs to adjust. Maximizing the lifetime benefit from a pension can be a difficult calculation. Rarely are careers winding up 'on schedule' and traditional defined benefits pensions are few and far between. The Canada Pension Plan remains one of the keystone retirement benefits and it has some nuances. Timing the start of your benefit can be a tough choice to manage, especially for those who stop working earlier (or later) than expected.
A recent analysis by the Institute of Actuaries investigated the pros and cons of delaying CPP payments using Registered Retirement Plan funds to bridge the difference. We've linked their research paper through the button below for you to read if you're interested in their analysis. It is quite detailed and formula driven and makes a few assumptions along the way, but if you're still weighing the decision around your CPP timing it might give you some food for thought.

Timing your CPP benefit requires an in depth look at many factors from your own life and your savings situation. If you have questions about CPP timing for yourself or those you care about, please let us know.
---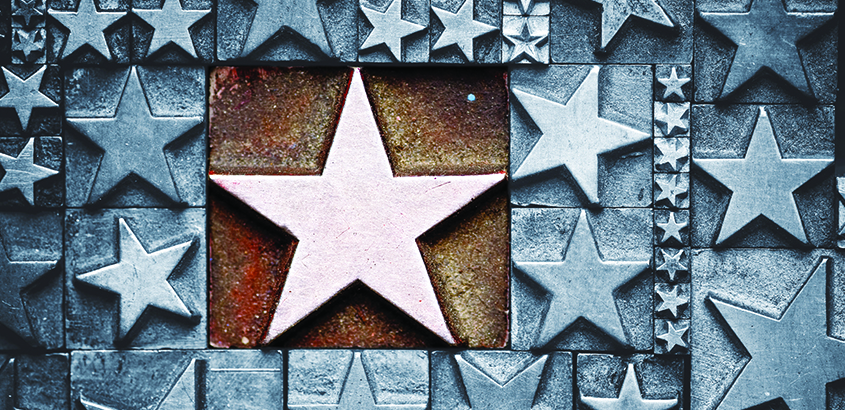 In the Shopping Cart: Will that be cash or Chargex?

Just 52 years ago, the consumer landscape in Canada was radically changed by a thin piece of plastic that could pay for purchases. In August of 1968, Chargex was born. By 1978 there were more than 40 million credit cards in circulation. In 2018, nearly $3.9 billion was transacted through over 5.9 billion credit card interactions in Canada. Canadians continue to be heavy credit card users, second only to South Korea in credit card volume per capita. It is in this landscape that we recently added a global payment processor to our managed account portfolio model: Visa.

Visa is not a bank. It does not issue cards, extend credit, set interest rates or annual fees. It is a network of networks and the world's largest transaction processor. Their business is simply to provide a fast, secure and reliable payment between entities, be they consumers, merchants, financial institutions, businesses or government agencies. And they do this for over half of all credit card transactions around the world.

We see the emergence of key secular trends to accelerate visa's market growth. There is a notable shift to electronic payments and massive growth in e-commerce, both catalyzed by the pandemic. Many overseas markets remain to be claimed and a heavy investment in fintech and security should keep their economic moat secure. Complimenting this growth trajectory is a strong balance sheet, a reasonable debt level and a track record of consistent growth and profit. Will that be cash or Chargex? We choose the later.
---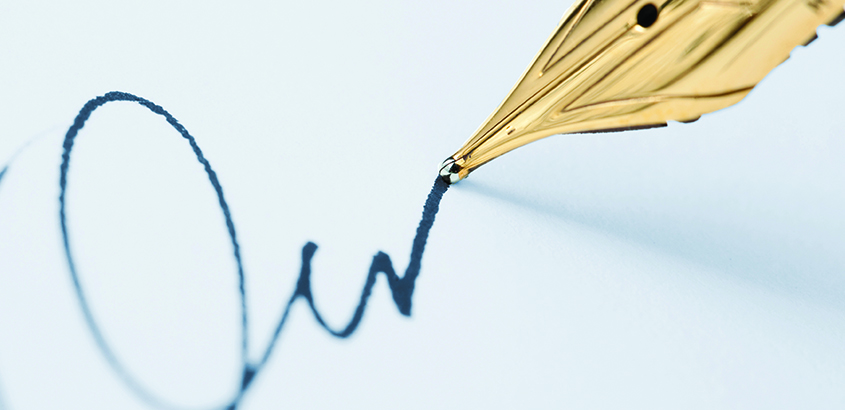 eSignatures: Convenient, Secure & Efficient
The importance of providing services digitally has been evident for some time, but in recent months it has become essential. Connecting with you virtually during the months of lockdown and social distancing has been critical for our team to support you. We have now added to this capability by offering you the ability to sign certain key documents at Richardson GMP using an electronic signature, or eSignature. This consists of a few simple clicks within a secure online document.

This eSignature tool eliminates the need for "wet-ink" signatures, providing you with a convenient, secure and efficient method of submitting documents. We see this capability as particularly helpful to you beyond the pandemic environment: consider using an eSignature if you are travelling, or you need to submit certain documents to us urgently, or for any reason you cannot be available in person or cannot forward paper documents.

Your security remains paramount.
Crucially, the firm has taken meticulous care to ensure your online security and confidentiality remain protected as part of this capability. We have stringent internal protocols in place including multi-factor authentication, the use of passwords, electronic firewalls and encryption of electronically transmitted information. In addition, we have rigorous internal oversight by our Compliance and Branch Management teams.

Which Richardson GMP forms are eligible for your eSignature?

Richardson GMP allows the use of your eSignature on several key forms including the following:
Individual and joint registration forms required as part of our "Know Your Client" (KYC) obligations
Electronic Funds Transfer Agreement
Pre-Authorized Cheques Agreement
Transfer Authorization
Address Change Request
AIP Withdrawal Form (Educational Savings Plan Withdrawal)
RESP Withdrawal
RIF Withdrawal (RIF-WD) Form
The firm is gradually and prudently building out this capability to include several other forms that may require your signature. We will inform you as the need arises.

Signing "ceremony": What does the eSignature process involve?
We will email you a link to your secure online document
You review it thoroughly and provide an eSignature
Upon receiving the document back from you, we will then review and eSign it
The completed PDF will be reviewed internally by Compliance, followed by an internal supervisor
The finalized form will be submitted for processing
Final copies can then be forwarded to you
We hope to make this process as seamless and as convenient for you as possible. Please reach out if you have any questions.
---
Chernick & Associates Wealth Management Group

Guinness Tower
1055 West Hastings Street, Suite 2200
Vancouver, BC V6E 2E9
Tel.: 604.640.0400
Toll Free: 1.866.640.0400
www.ChernickandAssociates.ca