January 2020
The 2010s have come to a close as a decade to remember hosting no shortage of major economic and geopolitical events. The European sovereign-debt crisis gave way to the global commodity boom and bust. The Middle East was a constant source of geopolitical upheaval. The Syrian civil triggered mass migrations, displacing over 5 million refugees. We saw the rise and fall of the Islamic State. Russia reemerged as a global military power, shocking the western world with the annexation of Crimea. China flexed its soft power with the start of its Belt and Road Initiative that will likely define the future of foreign policy across the eastern hemisphere. We end the 2010s looking at a likely Brexit, a consequential US election and the hopeful de-escalation of trade war hostilities. But there is light in the tunnel.

The past decade also gave us a number of highlights. We saw huge advances in technology and connectivity. Big Tech now wields amazing power to assist (and spy on) our lives. The world has become more convenient with countless resources available at the swipe of a finger. Cryptocurrency, drones and electric cars all gained mass awareness. Huge leaps were made in science and healthcare as life expectancy continues to extend.

Leaning into 2020, we are on the cusp of a number of major breakthroughs from artificial intelligence to genome reconstruction. What will this next decade be known for? How many diseases will be cured? Will it be a spacefaring era that eclipses the Apollo years with humans walking on Mars? Will the Canucks finally win a Stanley Cup? We look forward to finding out the answers to these and many more questions as the months start to tick by. We start the new year with great optimism; the future is bright.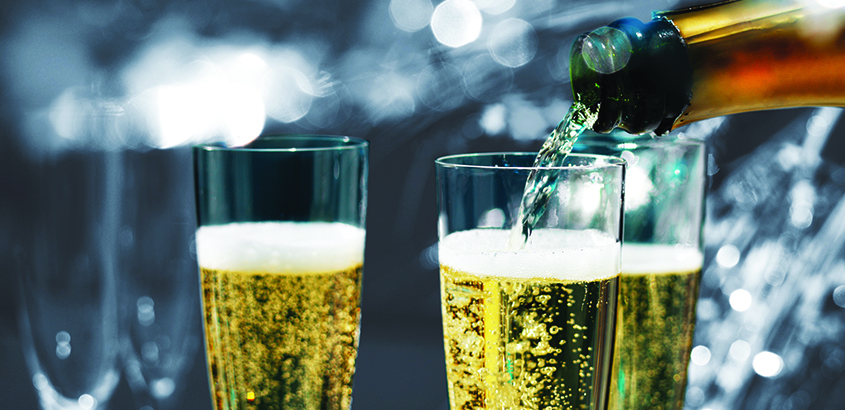 Happy New Year
We would like to take a moment to wish you and your loved ones a Happy New Year. To a healthy, wealthy and wise 2020!

- Nevin, Tom, Rob, Jack & Karen
Tax Free Savings Accounts - 2020 Contribution Limit Increase
The limit increase for 2020 has been set at $6,000 and we would encourage you to discuss your contribution at your earliest convenience. The Tax Free Savings Account represents one of the best investment vehicles available to Canadians and you should make sure your account contributions are maximized as soon as possible. If you are interested to double check your maximum contribution room, you can look at your Notice of Assessment from your 2018 tax return or check your balance online at My CRA.

In The Shopping Cart: Nintendo is Playing to Win
Hundreds of thousands of Nintendo Switch consoles have been purchased or gifted over the last few weeks between Black Friday and Boxing Day. The three year old gaming platform is aging well with over 17.5 million consoles in use in the US alone. A new catalyst for the new year: the Switch just became available for purchase in China.

Nintendo is a compelling way to invest in the long-term secular growth of the video game industry. A household name since their original entertainment system launched in 1983, Nintendo has some of the most valuable intellectual property in the gaming sector. From Mario & Luigi to Pokémon, entire generations have grown up in the Nintendo world. We see their latest console cycle as being a strong momentum factor for a well rounded return profile backed by solid revenue. Unlike many other Japanese companies, Nintendo has a youthful CEO that understands the importance of being dynamic in the modern world. We remain excited to see what new collaboration will bring to the Nintendo universe. Game on! What's your favorite way to play?

Estate Planning Checklist
One of the major topics we are going to explore this year is Estate Planning. To start us off, we have a checklist of questions you should ask yourself in regards to your own estate plan. If there are any considerations that give you pause, please let us know and we would be happy to discuss your plan with you. We have a number of resources and partners available to assist you navigate the complexities of a proper estate plan.

Call or email us today to get our Estate Planning Checklist.


Chernick & Associates Wealth Management Group
Richardson GMP Limited
Guinness Tower
1055 West Hastings Street, Suite 2200
Vancouver, BC V6E 2E9
Tel.: 604.640.0400
Toll Free: 1.866.640.0400
www.ChernickandAssociates.ca