The first of April can be a danger day for those that are susceptible to fake news. For example, Tim Horton's tweeted an announcement about the creation of the world's largest Timbit (now 3mm bigger), while Google announced a new communication technology that lets you talk to tulips. Well played.

The month of March finished with a flurry of activity, and the news cycle was no different. The interest rate cycle seems to be topping for the moment, while geopolitical events are buzzing out notifications daily. From Meuller's report landing as a relative non-event, to a contentious voice recording of a SNC related phone call, journalists on both sides of the border have their work cut out for them this Spring. In Europe, the chaos of Brexit has become a global sideshow as their Parliament hurtles the country towards a no-deal exit. This brings great uncertainty to the British people about the state of their Union and the supply of goods and services. If this pace keeps up, it will surely be an eventful Spring.

Close to home, the geopolitical excitement is tempered by warm temperatures and bright sunshine. If this is nature's idea of an April Fool's joke, then we'll take it. Game on!
---


In the Shopping Cart: Intel(ligence)
As a continuation of our series on companies we continue to be excited about, this month we look at Intel. Long known for powerful hardware components for business and personal computers, Intel has held top position amongst its peers as an industry leader in the chip technology space. The semiconductor sector has seen a major shift in demand dynamics towards 'edge computing' - using a chip for processing complex information at the periphery of the network rather than in the cloud. Intel is poised to be a leader in this emerging space, while still dominating datacenters and home computing as the go-to chip provider.

Intel has done well, is doing well, and is on the path to continue. We like their story and look forward to what future innovation they will bring to the sector.
---
Financial Spring Cleaning
The shift in seasons usually causes us to look into our storage spaces and garages and start to twitch. As we put our skis away and start breaking out the patio furniture, we assess some of the things we've kept because we might use it 'someday'. Maybe it's an exercise machine that never quite made it out of the box, or a knick-knack from that place that we went to sometime. As Marie Kondo would say, does an item still "spark joy"?
We can also apply a good spring cleaning to our financial picture as well. By collecting our documents for our taxes, we get a good view of our overall finances. Now is a great time to look over your credit card bills and check to make sure you don't have any subscriptions you aren't using. Maybe you haven't listened to that music streaming service in a while, or cancelled that magazine you never read. Perhaps there is a dormant account that fell asleep on you at one of your old banks. If you think one of your accounts has disappeared on you, you can check for unclaimed balances with the Bank of Canada's Unclaimed Balance page. Here are our quick tips for a Financial Spring Cleaning.
Re-evaluate your budget - what has changed over the winter that needs to be accounted for
Check your expenses - review your bills to make sure you aren't carrying any unnecessary/forgotten expenses
Map your assets - know what you have, know where you have it, and consolidate where possible
Organize - sort your financial documents in a single place for easy management and retrieval
---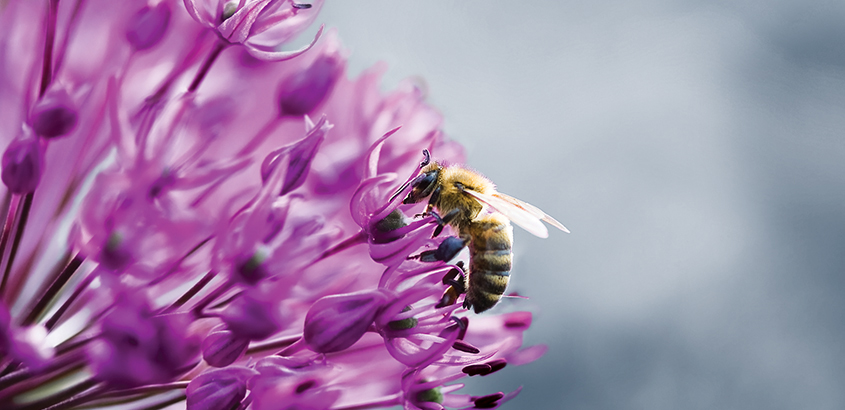 The Buzz with the Bees
One out of every three bites of food that we eat is made possible by pollinators like honey bees. A number of issues have limited bee populations across Canada, a problem that has a significant impact on our food supply and our gardens. One of the biggest challenges for our bee population is finding enough pollen as meadows have turned into concrete jungles. BeesMatter has an annual Buzzing Garden program, with a free seed kit of pollinator-friendly seeds, to help us bring flowers back to our communities. Check out some of your local bee initiatives and visit BeesMatter for more information on how you can help your local hive!

---

Chernick & Associates Wealth Management Group
Richardson GMP Limited
500 – 550 Burrard Street
Vancouver, BC V6C 2B5
Tel.: 604.640.0400
Toll Free: 1.866.640.0400
www.ChernickandAssociates.ca