March 2019
We are barely two months into the new year and already 2019 is shaping up to be of historical significance. With explosive testimony taking place on both sides of the border last week, political pundits have their hands full as we march towards the next election. In Canada, we are destined to vote for a new federal government by October 21st at the latest. If recent news is any indication, it is doubtful that the Liberals will call the election any earlier than they have to as they scramble to contain the damage of alleged political interference with the SNC-Lavalin prosecution. In the US, a laundry list of Democratic candidates have started coming forward for the 2020 election. The big question is, will Trump's presidency survive until then. In Europe, we face a likely-delayed Brexit that may end up in a non-event or second referendum. China is locked in battle with the US, both in tariffs and over Huawei.

Huawei and SNC have brought attention to the potential dark sides of business. We need the products of both firms: 5G wireless technology is vital to the future connectivity we demand just as infrastructure is needed to physically connect us. We are being reminded now of some of the hidden costs of progress. As a society, we will continue to be challenged:
How much leeway is acceptable, in privacy or morality for example, in the pursuit of development and advancement?
---
Anatomy of a Drawdown
With the benefit of hindsight, we can now look back on the volatility of December as a textbook correction. The broad US market fell 20% off the October highs in the span of a few weeks. As headlines started announcing the sky was falling, many investors gave in to their loss aversion and started to sell. With $83 billion worth of fund and ETF outflows in December, a new record was set. The market then rallied back up in a quick bounce that left many on the sidelines, locking in billions of losses for those were shaken out of their positions. An unfortunate example of how market timing can cause many investors to underperform over time.
Jurrien Timmer, the Director of Global Macro for Fidelity, recently penned this article on the Anatomy of a Drawdown. An interesting read for a turbulent time.
---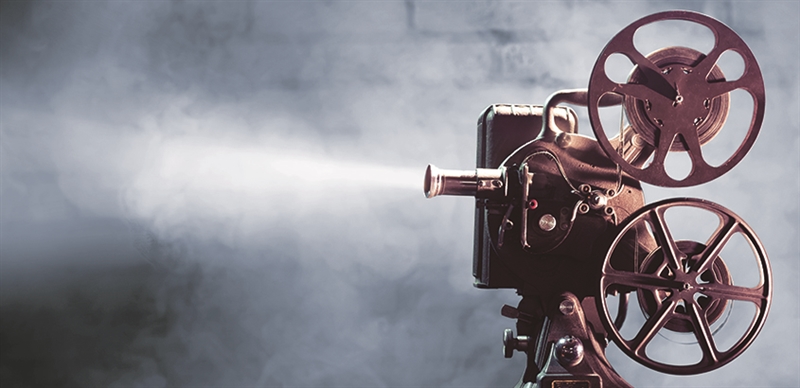 In the Shopping Cart: Movie Magic
We're excited to start a new monthly feature, highlighting one of our portfolio holdings. This month we look at Disney.
It is hard to imagine a household in the country that doesn't have a small piece of Disney in it. Perhaps it is a photo from a family vacation to one of the parks, a set of Mickey ears from that cruise you went on, or a VHS or DVD of your favorite animated classic. Since 1923, Disney has been a household name in entertainment and the company currently owns some of the most significant media property in existence. From Star Wars to Cinderella, most people have a Disney favorite that transports them back to yesteryear.

A world-class brand and leader in premium content delivery, Disney's long-term ability to monetize its core franchises across multiple platforms (movies, television, soon-to-be streaming, merchandising and theme parks) is unparalleled. We view these core operations as a well-oiled machine capable of driving results for years to come. Looking forward, we see Disney's efforts to take their media empire to a streaming model as a catalyst for unlocking further value from their vast content library.

A glance through their library will likely surprise you. They aren't just a Mickey Mouse company any more.



Our favorites from the Disney universe?

You've got to love the theme parks. Always the source of great memories for generations of families. -Nevin
Finding Nemo - Fond memories of watching this movie with my kids, over and over and over again. - Tom
As a kid, Flight Of The Navigator. As an adult, anything from Marvel studios but in particular, the one that got it going - Iron Man. As a parent, Inside Out - the genius of Pixar on full display. Multigenerational impact on full display. - Jack
Moana is currently on repeat in my living room. My daughter's favorite for sure. - Karen

Aladdin set the bar in the world of the classics, the Star Wars franchise is probably their most significant recent acquisition. - Rob
---

Top 10 Scams in Canada
Every year, the Better Business Bureau comes out with their list of the top 10 scams as reported by Canadians. Unsurprisingly we see that fake CRA phone calls and tax scams made the list, with phishing and fake tech support following close behind. Topping the chart was Romance Scams with more than $22.5million defrauded in 2018.

We're written previously on many types of fraud. The BBB article provides some excellent tips for how you can protect yourself from many of these scams. We recommend reviewing these tips and thinking if anyone else in your life could use some helpful reminders when it comes to their financial security. Please forward them these links!

Reminder: March 15th is BBB's Password Day, so if you think any of your passwords might need refreshing it might be worth a change.


---

Tax Time is Upon Us
As the tax filing deadline of April 30th approaches, you will likely be bombarded with tax slips and receipts. It can often shock us how much is paid in taxes when added up at the end of the year. We are here to support you as you work with your tax professionals, let us know how we can help.

While it is top of mind, it can be useful to have a review of your overall tax strategy. If you're interested to become more tax efficient and save more money, there are many strategies we utilize to help our clients in all life stages. Let us know how we can support you and together we can come up with a plan to start reducing your tax bill for this year and beyond.
---

Chernick & Associates Wealth Management Group
Richardson GMP Limited
500 – 550 Burrard Street
Vancouver, BC V6C 2B5
Tel.: 604.640.0400
Toll Free: 1.866.640.0400