Tesla's Model 3 announcement demolished records for social media hits. And Tesla collected an unprecedented $300 million on deposits for pre-orders. But these impressive feats might be minor compared to what Tesla might do over the next decade.
Will Tesla do to the conventional automobile industry what the iPhone did to phones?
In the spirit of full disclosure of a personal bias I recently bought a Tesla Model S. It's the first time since I was a teenager that I've felt genuine excitement in owning and driving a car. But apparently I'm part of a trend affecting people worldwide.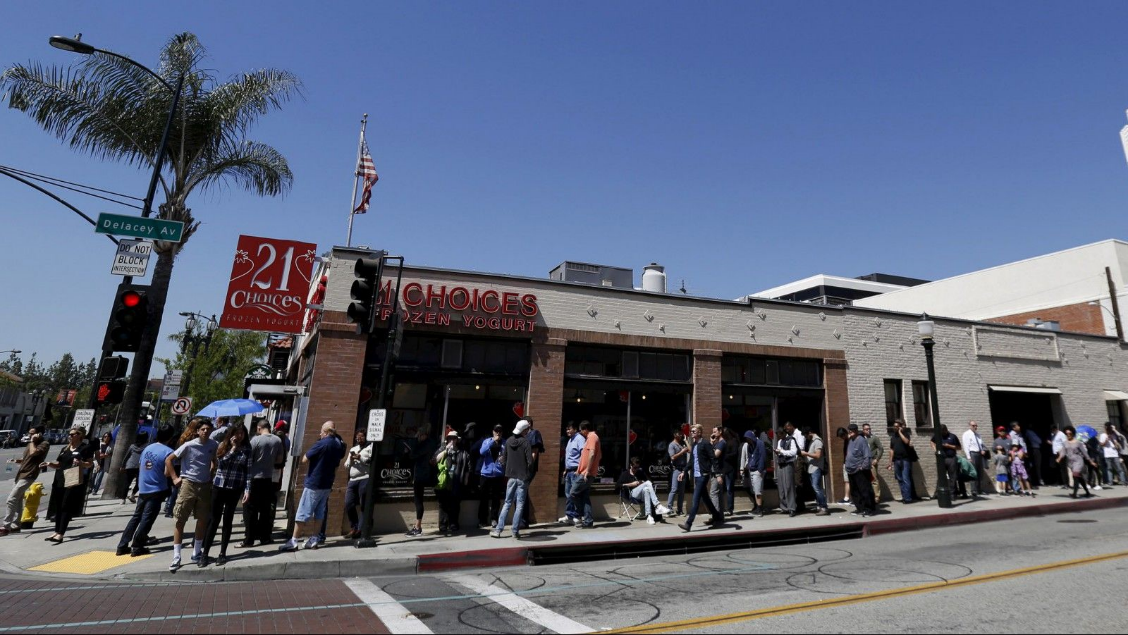 Patiently waiting in Pasadena to put down a deposit on the Model 3. Source: Reuters
Tesla's March 31 announcement spread rapidly through social media. The interest was high in the U.S. and Canada, as expected. But shocking numbers of people from all over the world logged on to the Tesla website as well. And this traffic wasn't pushed by advertising or promoted Tweets, as Tesla spends no money on advertising.
Teslamotors.com: Geographic Breakdown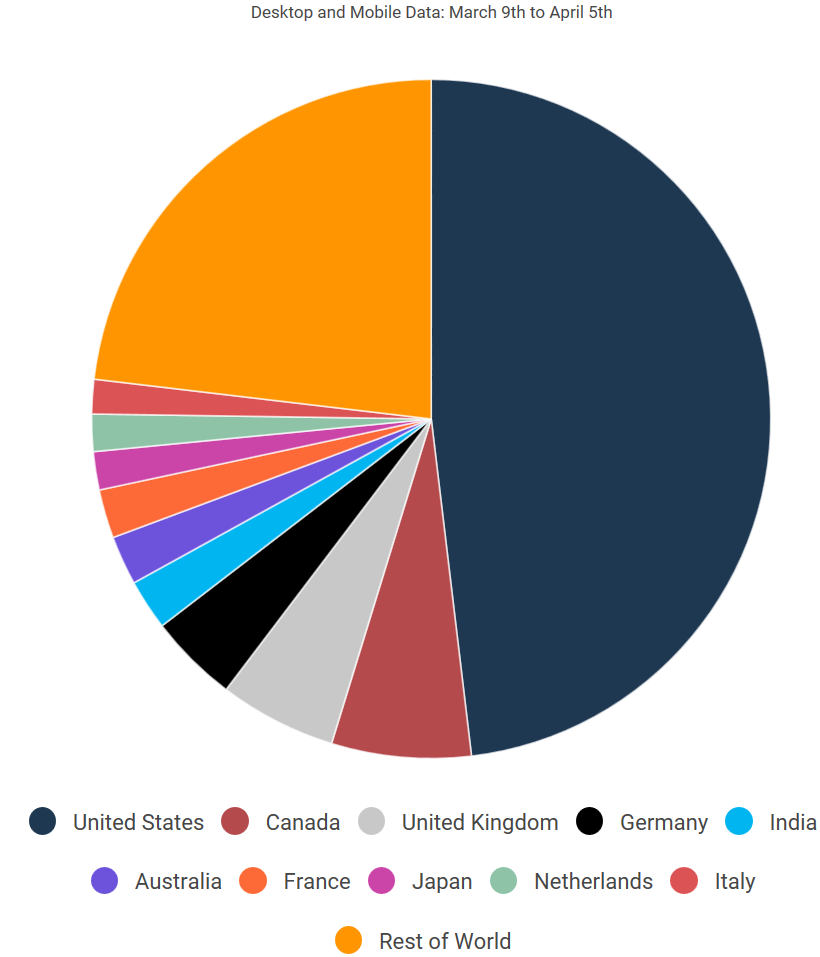 Source: SimilarWeb
Elon Musk (Twitter: @elonmusk) accomplished in 2016 what Steve Jobs achieved with the iPhone in 2007 by making Tesla cool, giving his cars valuable exposure worldwide at no cost.
Ben Thompson of Stratechery makes the comparison.
Tesla, a car company that delivered just 50,000 cars in 2015, received "orders" for more than 300,000 of a new model in just one week. The $1,000 deposit means $300 million for a car that is only a prototype and not expected to be delivered for two years and possibly much later. The second model, the X, was about three years late.
We can assume that the Model 3, with a base price of US$35,000, will have an average sticker price of US$50,000 with options included. That means revenue of more than $15 billion if all those pre-orders are filled. It will take Tesla years to accomplish that feat and profit margins are still unknown. But Tesla's target is to produce 500,000 cars per year by 2020 and these orders mean that the demand will be there, if Tesla can produce. $15 billion in revenue sounds impressive but the stock market assigns a premium value of $30 billion to Tesla today.
Credit Suisse forecasts Tesla's revenue of $12 billion in 2017, which doesn't include any revenue from the Model 3. But the same CS forecast suggests Tesla will burn through $2 to $3 billion in cash before reaching profitability in 2018 or 2019. Not to worry, it's a safe bet that Tesla will find plenty of investors to cough up the funds to cover that shortfall without too much trouble.
There are other encouraging signs. Tesla's Model S, the expensive top-of-the-line model, is beating all competitors in the luxury car segment. Tesla reiterated recently their forecast of 80,000 to 90,000 cars to be produced in 2016.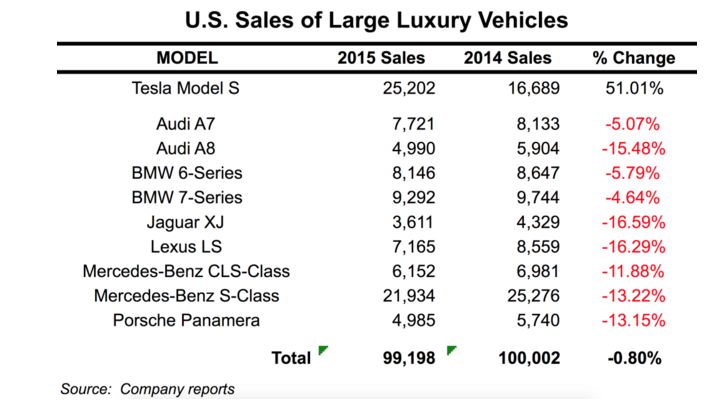 Source: Tratechery
The incumbent car manufacturers will try to compete but they are tied to design and manufacturing traditions that hold them back from making a genuinely new vehicle. GM has the lead with the 200-mile range, all-electric Bolt EV (cost about $35,000) that will beat Tesla to market, arriving by year-end 2016. Tesla's Model 3 won't be out until at least a year later.
Nissan's Leaf has been the best-selling EV with 200,000 units sold but the currently available Leaf has a very limited range, less than 100 miles, and so far is a niche product.
If the pre-orders are a reliable indicator, most people will wait for the Tesla rather than buy the Bolt or the Leaf.
And beyond the "cool" factor, Tesla has at least two more things that others lack. First, it's an American-made car from a huge factory in Fremont, California. And second there's the Gigafactory. This $4-$5 billion facility in Nevada, a joint venture with Panasonic, will be the largest building in the world once complete and will make all the batteries needed to power the Model 3. Other EV manufacturers source that component, the all-important battery, in Japan.
As Mr. Tsuga of Panasonic said, "If Tesla succeeds and the electric vehicle becomes mainstream, the world will be changed and we will have lots of opportunities to grow."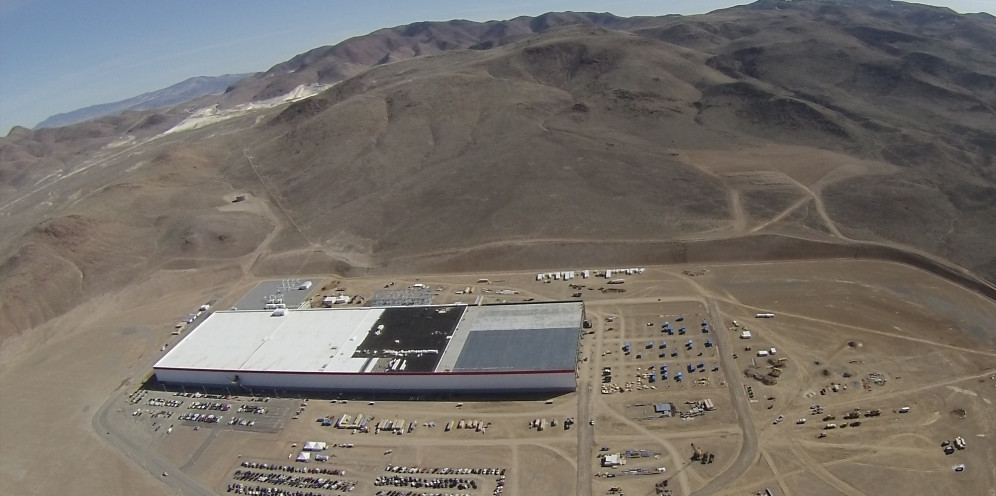 Source: Joshua Macdonald from Nevada Tailwheel February 2016
Unlike the iPhone, components of which are sourced in Asia, Tesla is an American manufacturing company, which will ensure that it gets continued government support.
There will be many hiccups along the way, and I'm not buying the stock yet at its current premium valuation, but I wouldn't bet against Elon Musk and Tesla being a disruptive force for the auto industry.
The automobile industry will never be the same again.
Hilliard, The MacBeth Group team and their clients may trade in securities mentioned in this blog.
The opinions expressed in this report are the opinions of the author and readers should not assume they reflect the opinions or recommendations of Richardson GMP Limited or its affiliates. Assumptions, opinions and estimates constitute the author's judgment as of the date of this material and are subject to change without notice. We do not warrant the completeness or accuracy of this material, and it should not be relied upon as such. Before acting on any recommendation, you should consider whether it is suitable for your particular circumstances and, if necessary, seek professional advice. Past performance is not indicative of future results. The comments contained herein are general in nature and are not intended to be, nor should be construed to be, legal or tax advice to any particular individual. Accordingly, individuals should consult their own legal or tax advisors for advice with respect to the tax consequences to them, having regard to their own particular circumstances.. Richardson GMP Limited is a member of Canadian Investor Protection Fund. Richardson is a trade-mark of James Richardson & Sons, Limited. GMP is a registered trade-mark of GMP Securities L.P. Both used under license by Richardson GMP Limited.