Every year at this time Warren Buffett releases his shareholder letter to the public and shareholders of his publicly-traded Berkshire Hathaway. There are always nuggets of wisdom contained in the fine print, free of charge. Often he will make comments that are both controversial and illuminating.
This year Warren continued to meet the high standard that he's set in the past. I'll leave it to readers to go through the 30 page document, and, in this note, I'll highlight a few key paragraphs that hold information touching on the investments that most of us hold.
First, he reports that the book value of the company, Berkshire Hathaway, has grown by an annual compound growth rate of 19.2 percent from 1965 to 2015. By comparison the S&P 500 grew by 9.7 percent per annum.
If nothing else these numbers indicate that investing in the stock market and Berkshire Hathaway are very good things to do. For example, at 10% per annum an investment doubles every 7.2 years. So in 29 years that would be a gain of 16 fold!
Shares in Berkshire Hathaway have done much better than the S&P 500, with book value doubling every 3.6 years. So in 29 years that would mean a gain of 2 to the 12th power or about 8,000 times the original investment. To put that in dollar terms, an initial investment of $1 million would grow to $8,000,000,000 ($8 billion). No wonder Warren Buffett is the 3rd richest man in the world, after Bill Gates from Microsoft and Amancio Ortega from Spain. Buffett's net worth is about $59 billion. He's been investing since 1965.
A few years ago Berkshire made a large investment in a US railroad, buying ownership of BNSF. That company moves 17% of all of the intercity freight in America. The cost of the purchase, in 2010, was about $44 billion, the largest purchase in Berkshire's history. So Berkshire is tied to the railway industry, to a degree. This was a major departure from the Buffett style since railways require massive amounts of capital investment, something his early investments didn't require. Last year, BNSF invested $5.8 billion in capital expenditures at BNSF.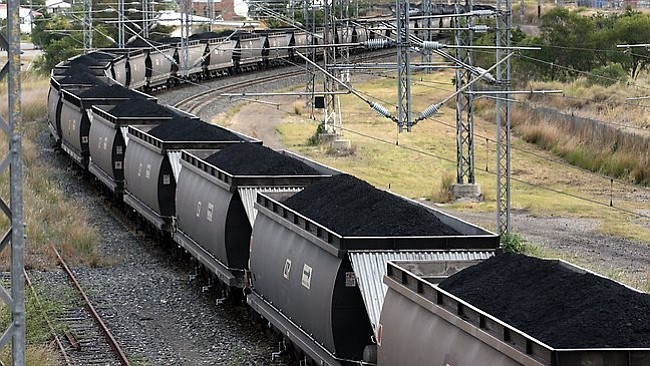 Credit: BNSF Railway
Another interesting thing about BNSF is the fact that their most important customer is the coal industry. Coal transported by BNSF produces about 10% of all the electricity in the US. This is important because the Paris Accord in December discussed a carbon tax and coal would be the main casualty of any widely applied carbon tax.
In a carbon tax world, natural gas would be the big winner with renewables benefitting more in the distant future. Carbon released from burning natural gas is about ½ that of coal. In the short term, since there is no other quick way to increase electricity production, natural gas would gain over coal. Even without a US carbon tax natural gas is taking market share.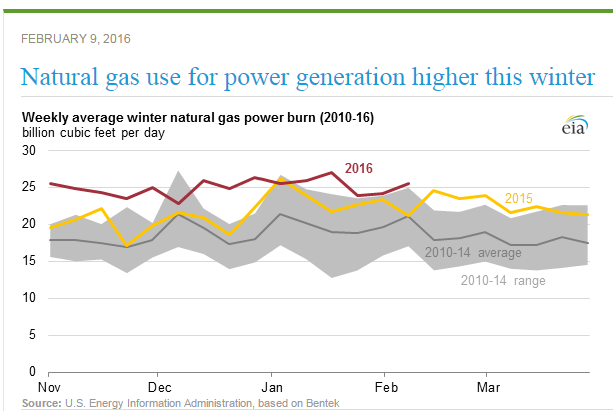 Source: US Energy Information Administration
Natural gas in 2016 and 2015 was already well ahead of the average for power generation; about 50 percent higher and with the price down to less than $2 per million BTUs that trend will continue.
But natural gas is still small compared to coal while renewables are tiny. Here's an excerpt from a Berkshire-owned company's report:

Source: Berkshire Hathaway Energy
Did Buffett make a mistake buying BNSF? Perhaps. But if we look at what he's doing in other parts of his portfolio we can see that he's hedging his bets.
From page 4 of the report:

Source: Berkshire Hathaway
Buffett, talking about risks that Berkshire faces, from page 24:

Source: Berkshire Hathaway
It's likely that Buffett didn't foresee the possibility of a carbon tax in 2010 when he bought BNSF. But he's positioned so that he'll win (or lose less) whatever happens.
All investors, including Canadians, would be wise to follow his lead.
Hilliard MacBeth
Hilliard, The MacBeth Group team and their clients may trade in securities mentioned in this blog.
The opinions expressed in this report are the opinions of the author and readers should not assume they reflect the opinions or recommendations of Richardson GMP Limited or its affiliates. Assumptions, opinions and estimates constitute the author's judgment as of the date of this material and are subject to change without notice. We do not warrant the completeness or accuracy of this material, and it should not be relied upon as such. Before acting on any recommendation, you should consider whether it is suitable for your particular circumstances and, if necessary, seek professional advice. Past performance is not indicative of future results. The comments contained herein are general in nature and are not intended to be, nor should be construed to be, legal or tax advice to any particular individual. Accordingly, individuals should consult their own legal or tax advisors for advice with respect to the tax consequences to them, having regard to their own particular circumstances.. Richardson GMP Limited is a member of Canadian Investor Protection Fund. Richardson is a trade-mark of James Richardson & Sons, Limited. GMP is a registered trade-mark of GMP Securities L.P. Both used under license by Richardson GMP Limited.