The Bank of Canada blinked first as recession looms and the economy continues to adjust to much higher interest rates. The BOC hiked interest rates only 50 basis points on October 26 when the market expected 75 basis points.
Is the Bank of Canada signaling that rates are high enough now?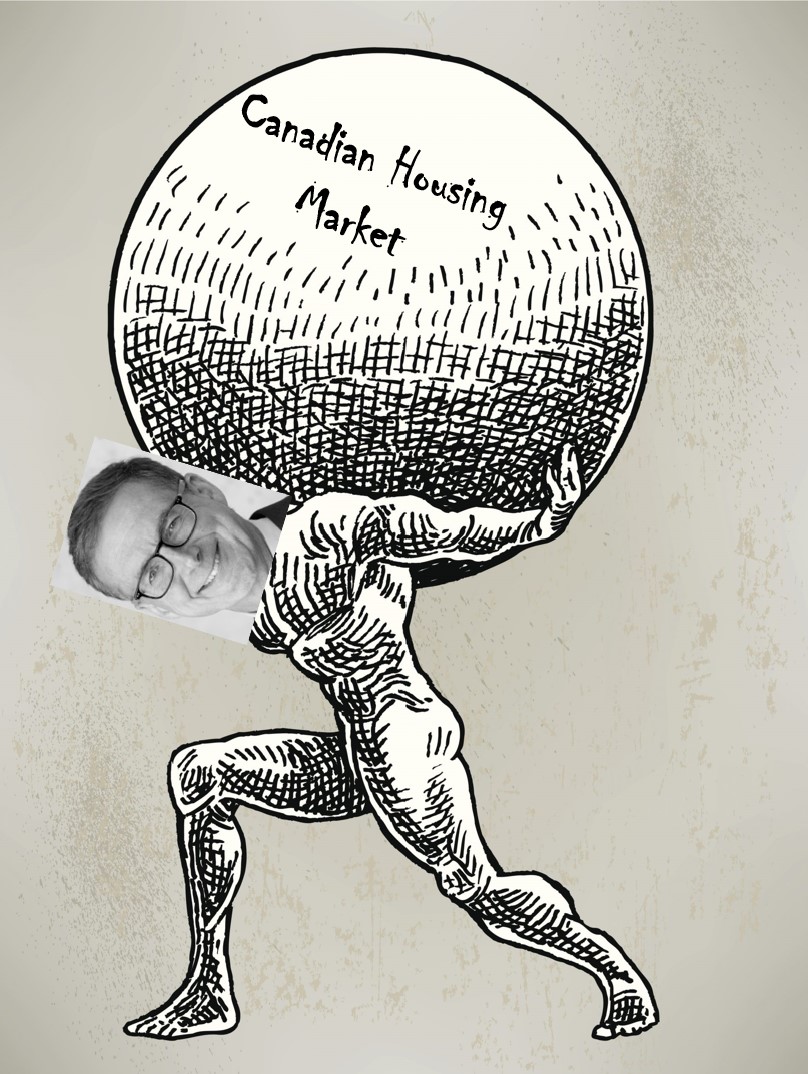 Source: MacBeth MacLeod Partners
The Bank of Canada says that monetary policy has to continue fighting inflation, but the end of rate hikes is getting close. This is from the Monetary Policy Report:
"While inflation in Canada has declined from its peak, largely due to lower gasoline prices, it is still too high, and underlying inflationary pressures remain elevated.
The Canadian economy continues to operate with significant excess demand. Businesses are facing widespread labour shortages.
Monetary policy is beginning to help rebalance supply and demand in the economy. Financial conditions have become more restrictive following a series of interest rate hikes … Higher mortgage rates have led to significant declines in housing activity. Household spending on goods is slowing, and, as the effects of higher interest rates continue to work through the economy, spending on services is also expected to moderate.
The pace of economic growth in Canada is slowing … Reducing demand growth in the economy allows supply to catch up, bringing inflation down."
Although markets got excited for a few hours at the prospect of an end to the rate hike cycle, interest rates are still much lower than CPI inflation, which is 7 percent in Canada, 8 percent in the US and over 10 percent in the UK and Germany. Given the worldwide nature of this inflationary impulse there is little room for the BOC to take an independent path until inflation comes down everywhere.
After the 50 bps hike the Canadian dollar reacted with a gain to 74 cents. This helps the BOC in their quest to walk the tightrope.
The Canadian dollar earlier in October had slipped below 72 cents and any further weakness in the Loonie would force the BOC to keep hiking. This is because the main goal is to get inflation under control and a weak currency pushes inflation higher.
The recent low for the Canadian dollar was 71.82, in 2020. Any break below this would cause concern in markets. And below 70 cents the BOC would have to keep hiking rates.
In the press conference Tiff Macklem said:
"Many households have significant debt loads, and higher interest rates add to their burden. We don't want this transition to be more difficult than it has to be. But we remain focused on our mandate. Higher interest rates in the short term will bring inflation down in the long term. And getting through this difficult phase will get us back to price stability with sustained growth."
We have yet to see the full impact of higher rates on the housing market, house prices and residential real estate investment. The real test for the BOC will come when the real estate bubble bursts.
Hilliard MacBeth
The opinions expressed in this report are the opinions of the author and readers should not assume they reflect the opinions or recommendations of Richardson Wealth or its affiliates. Assumptions, opinions and estimates constitute the author's judgment as of the date of this material and are subject to change without notice. We do not warrant the completeness or accuracy of this material, and it should not be relied upon as such. Before acting on any recommendation, you should consider whether it is suitable for your particular circumstances and, if necessary, seek professional advice. Past performance is not indicative of future results. The comments contained herein are general in nature and are not intended to be, nor should be construed to be, legal or tax advice to any particular individual. Accordingly, individuals should consult their own legal or tax advisors for advice with respect to the tax consequences to them, having regard to their own particular circumstances.. Richardson Wealth is a member of Canadian Investor Protection Fund. Richardson Wealth is a trademark by its respective owners used under license by Richardson Wealth.