This week Tesla's latest earnings report revealed impressive results.
The profit trend continues to improve, with growing auto production, cash flow and net income.
Do Tesla shares make a good investment today?
Tesla's fifth consecutive profitable quarter solidifies a trend that has impressed even the most skeptical analysts.
Production from the new China factory showed up in the numbers, generating more than 20 percent of revenue. That factory makes Models 3 and Y. The plant also manufacturers batteries in partnership with a Chinese company, Contemporary Amperex Technology Ltd (CATL).
Inhouse battery research and production is key to future profitability of the car, according to founder Elon Musk. Recently Musk announced some innovations in battery design that could substantially reduce the cost and improve range and performance of electric cars.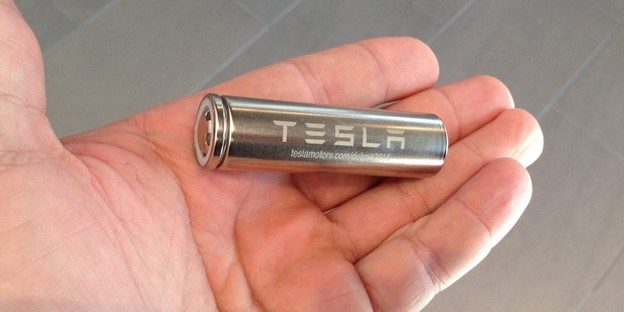 Source: Tesla
Tesla did not back down from its stretch goal of 500,000 deliveries in 2020 and kept those hopes alive with 139,300 delivered in the September 30 quarter.
Tesla skeptics point out that Tesla sells regulatory credits to auto makers who have not been able to meet ever tighter regulatory hurdles. In 2021 in Europe these conditions will get even tougher, so Tesla is almost guaranteed more revenue and profit from the sale of these credits. In the latest quarter Tesla made $428 million from regulatory credits, which makes up for losses in other divisions. Operating income was $809 million or 9.2 percent of sales. And net income was $331 million, which critics point out would be turned into a negative number without the regulatory credits.
Of the 145,000 vehicles produced this quarter 128,000 were Models 3 and Y. The Model S, a very expensive version, has seen sales slump recently.
Tesla is building factories in Texas and Germany. Soon China will reach full production at 250,000 units and start to export cars to Europe.
By year-end 2021 there will be four plants operating, and production will be close to 1,000,000 units, mostly Model 3s and Model Ys. That means revenue of $45 billion to $60 billion, with profit of $4 to 5 billion or about $4-5 per share.
These numbers show that Tesla is a disruptive growth company and could be compared to Amazon.
In 1997 Amazon went public, trading at $1.54. Today Amazon trades at $3,176 and earns about $26 per share, for a price-earnings ratio (P/E) of 122.
Musk has mused about making 20 million Teslas per year by 2030. When challenged about that he replied that the minimum goal is to replace 1 percent of the global fleet per year. There are 1 billion autos in the world, so that means 10 million new Teslas every year.
If Tesla reaches 10 million units of production and sales in 2030, the average cost of a Tesla will be lower, say $25,000, so revenue would be $250 billion. If the profit margin reaches 9 percent of sales, we get $22 billion in net earnings. A P/E ratio of 20 gives $440 billion of market value while a P/E of 100 gives $2.2 trillion. Tesla's current P/E ratio is in the stratosphere at 719!
To produce 10 million units per year Tesla would need to build 36 plants, or about 3-4 annually.
In this scenario the share price would reach from $440 up to $2,200, compared to $423 now.
Tesla's current share price already incorporates much of the expected news to come in the next decade. But, undoubtedly, Tesla will hit some large potholes on the road to 10 million units.
Hilliard MacBeth
The opinions expressed in this report are the opinions of the author and readers should not assume they reflect the opinions or recommendations of Richardson GMP Limited or its affiliates. Assumptions, opinions and estimates constitute the author's judgment as of the date of this material and are subject to change without notice. We do not warrant the completeness or accuracy of this material, and it should not be relied upon as such. Before acting on any recommendation, you should consider whether it is suitable for your particular circumstances and, if necessary, seek professional advice. Past performance is not indicative of future results. The comments contained herein are general in nature and are not intended to be, nor should be construed to be, legal or tax advice to any particular individual. Accordingly, individuals should consult their own legal or tax advisors for advice with respect to the tax consequences to them, having regard to their own particular circumstances.. Richardson GMP Limited is a member of Canadian Investor Protection Fund. Richardson and GMP are registered trademarks of their respective owners used under license by Richardson GMP Limited.