A vaccine for COVID-19 is crucial for a complete economic recovery. While a rebound in activity has started, a return to "normal" requires a vaccine that can be delivered to billions of people.
Dr. Anthony Fauci has stated that a vaccine would be ready by the end of 2020, or early 2021.
Other articles suggest that finding a vaccine for this virus will be difficult and could take years.
Is a vaccine for COVID-19 going to be found soon?
The stock market rallied hard in the last few weeks over an optimistic view on the news about the worldwide pandemic COVID-19. But some knowledgeable people suggest that a vaccine with doses available to billions of people is necessary before the economy and the stock market can be restored to health.
The World Health Organization (WHO) and 20 countries and global organizations have agreed to pool resources to find a vaccine and to share the results. There are over 80 projects, with a few potential vaccines starting trials in humans now. This week, the U.S. government funded phase 3 trials of three possible coronavirus vaccines from Moderna, AstraZeneca and Johnson & Johnson will start this summer.
Here are just a few examples.
Bill Gates, founder of Microsoft and one of the world's wealthiest persons, is funding a campaign to develop a vaccine with a pledge of $100 million.
A 12-member team at the University of Saskatchewan, under the leadership of Dr. Darryl Falzanaro, is working hard to find a vaccine. This group had worked, unsuccessfully, on a vaccine for another corona virus, known as MERS.
Cansino Biologics, a China-based company - market cap of $4.4 billion - is one of many companies that are racing to develop a vaccine. The company is already doing trials in humans.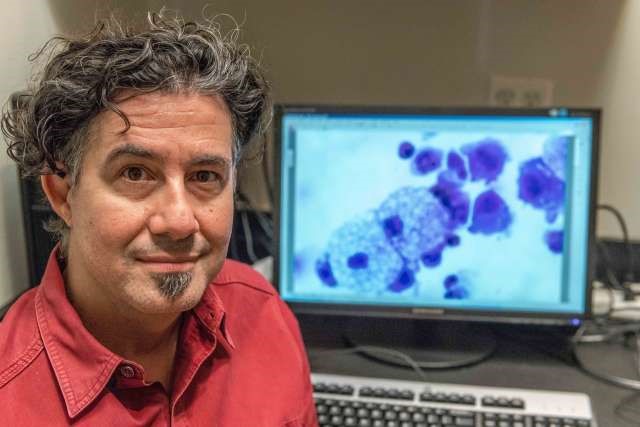 Source: The National Post
Moderna is perhaps the leading company, founded by Canadian Derrick Rossi pictured above and former professor at Harvard University. Rossi developed a process to use doctored messenger RNA to reprogram cells.
Another company, Inovio, uses modified or manipulated genetic material in an approach like Moderna.
The University of Oxford, in partnership with AstraZeneca, the National Institute of Health and Imperial College, London, is one of the first developers to enter advanced Phase II/III trials in humans.
So, with all these brilliant, hard-working and well-funded people, a vaccine will be found quickly, right?
Not so fast. There are difficulties in developing a vaccine, no matter how many people are working on them.
A survey of public statements on vaccines gives a mixed picture.
Here are a few:
President Trump – "tremendous progress", "in terms of … logistics, we have over 2 million doses ready to go – if it checks out for safety". "I said by the end of the year, I think it will be a lot sooner than that"
Dr. Darryl Falzarano – "No one has ever developed a vaccine against coronaviruses (MERS and SARS) in humans", and "it normally takes ten years to develop a vaccine"
Dr. Anthony Fauci, the top infectious disease expert in the U.S. government – "A vaccine … could be ready as early as November"
Dr. Gregory Poland, Mayo Clinic – "We don't know which vaccine approach will be successful at this stage, so we have to try everything in our arsenal"
Dr. Peter Piot, Dutch virologist who discovered the Ebola virus, pictured below – "Let's be clear: Without a coronavirus vaccine, we will never be able to live normally again" Piot is currently recovering from COVID-19.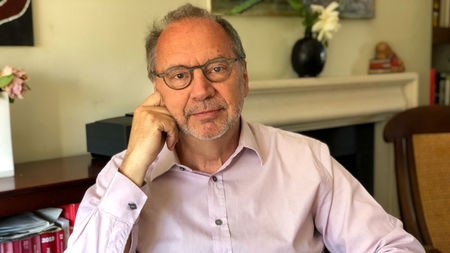 Source: Science Magazine
Laurie Garrett, author of "The Coming Plague: Newly Emerging Diseases in a World out of Balance" – "I've been telling everybody that my event horizon is about 36 months, and that's my best-case scenario…I'm quite certain that this is going to go in waves … "
COVID-19, a coronavirus like SARS and MERS, presents an enormous challenge as researchers have not been able to develop vaccines against those deadly viruses. The vaccine business is complicated, profits are not guaranteed, and funding is often not available.
On the positive side, the search for a vaccine against COVID-19 has more people, more funding and more focus than any previous race to develop a vaccine.
In Laurie Garrett's 1994 book, "The Coming Plague" her description of pandemics shows that researchers often struggled to find a vaccine, and even when one was found, manufacturing billions of doses and then convincing people to take the vaccine was fraught with obstacles, setbacks and failures.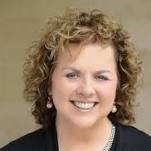 Source: Laurie Garrett
For example, in 2019 the FDA finally approved a vaccine against Ebola, 43 years after that deadly virus was discovered by Piot and others.
The road to a new normal post-COVID-19 will be long, full of obstacles and there are no guarantees of success.
Hilliard MacBeth
The opinions expressed in this report are the opinions of the author and readers should not assume they reflect the opinions or recommendations of Richardson GMP Limited or its affiliates. Assumptions, opinions and estimates constitute the author's judgment as of the date of this material and are subject to change without notice. We do not warrant the completeness or accuracy of this material, and it should not be relied upon as such. Before acting on any recommendation, you should consider whether it is suitable for your particular circumstances and, if necessary, seek professional advice. Past performance is not indicative of future results. The comments contained herein are general in nature and are not intended to be, nor should be construed to be, legal or tax advice to any particular individual. Accordingly, individuals should consult their own legal or tax advisors for advice with respect to the tax consequences to them, having regard to their own particular circumstances.. Richardson GMP Limited is a member of Canadian Investor Protection Fund. Richardson and GMP are registered trademarks of their respective owners used under license by Richardson GMP Limited.