The Bank of Canada could play a key role in mitigating the economic impact of the recession. And the government of Canada will dramatically expand its role as lender, and spender, of last resort.
This week both the Bank of Canada and Statcan reported on the troubled economy.
What can Canadians expect during this recession?
The Bank of Canada (BoC) released its Monetary Policy Report (MPR).
This report appears a few times per year and usually includes a forecast of economic growth, among other things. Often the report refers to Canada's private sector debt or "froth" in the Canadian housing market. This time the BoC omitted their economic projections, saying that forecasting cannot be done "with any degree of confidence" due to uncertainty from the impact of the COVID-19.
And this MPR, while it carries some information about the expected severity of the correction, does not mention housing, mortgages, or some other sectors in the economy.
The MPR does discuss the downturn in energy, an important part of the economy. The supply glut of oil caused by increasing shale oil production in Texas and higher oilsands production has been met by a collapse in global demand for oil because of the global recession and COVID-19.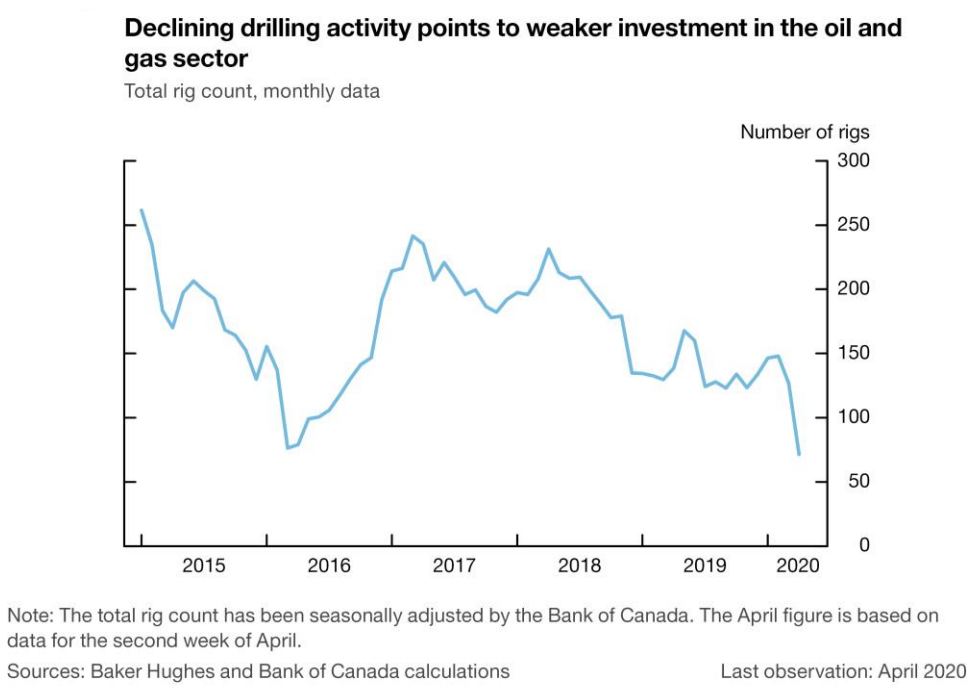 The MPR also refers to the unprecedented and sudden jump in the number of unemployed Canadians and the dramatic drop in demand for purchases of goods as people stay home.
Statcan released a preliminary flash GDP report for the month of March this week. This report stated that Canada experienced the sharpest monthly GDP decline going back to when records began in 1961.
Here's an excerpt from this release:

The excerpt shows that authorities are focused on hard-hit sectors like tourism, restaurants, and hotels and oil, but this report did not mention real estate or related activities.
The Q1 quarterly report will not include much impact from COVID-19, due to timing. The 2nd quarter GDP report will show the effect of COVID-19, but it will not be released until summer. By then we can expect to see a substantial impact from the global recession on other sectors.
The Bank of Canada is still optimistic that Canadian borrowers will continue to be able to access the credit they need to get through this difficult time. Here's a quote:
The BoC will ensure that lending dollars keep flowing, even if commercial banks are reluctant to make loans. If the government wishes to spend more money, it can use the BOC to provide loans. Just as a young couple can go to a bank for a mortgage, the government can refill its own bank account by visiting its banker, the BOC. With a few keystrokes in a computer, money appears in government accounts. These government loans create new money that the economy might need to bolster demand.
The real estate sector of the economy is a major component of GDP and is very dependent on credit. When both the BoC and Statcan omit mention of this key sector, it could mean that they do not see any problems there. Or, it means the outlook is too frightening to discuss.
At 8 percent of GDP, the sub-sector of "private residential investment" is a significant component, approximately the same as "energy". The broader category, "real estate, rental and leasing," is much larger, at 12 percent of GDP.
During this recession, residential investment will plummet and could drop by the same percentage as happened in the U.S in 2006-2010.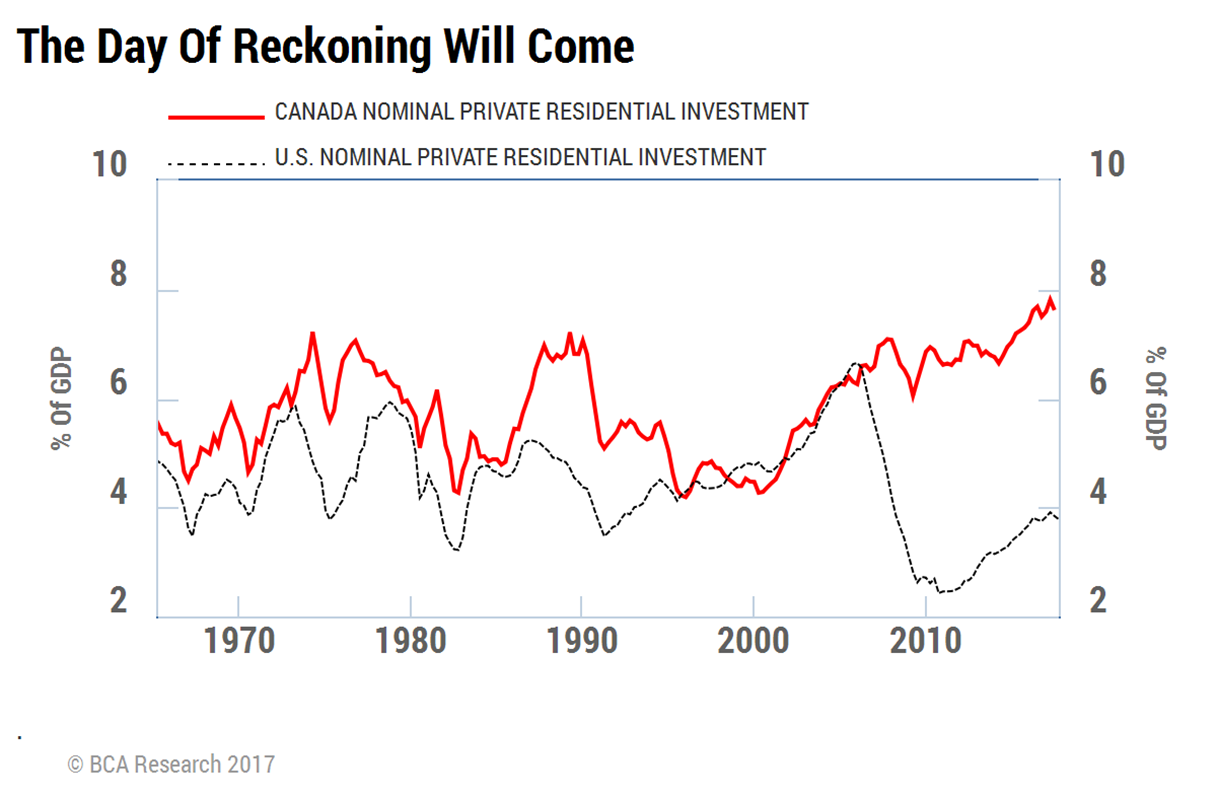 Canadians should demand to see more discussion of other important GDP categories, like real estate, in future reports.
Hilliard MacBeth
The opinions expressed in this report are the opinions of the author and readers should not assume they reflect the opinions or recommendations of Richardson GMP Limited or its affiliates. Assumptions, opinions and estimates constitute the author's judgment as of the date of this material and are subject to change without notice. We do not warrant the completeness or accuracy of this material, and it should not be relied upon as such. Before acting on any recommendation, you should consider whether it is suitable for your particular circumstances and, if necessary, seek professional advice. Past performance is not indicative of future results. The comments contained herein are general in nature and are not intended to be, nor should be construed to be, legal or tax advice to any particular individual. Accordingly, individuals should consult their own legal or tax advisors for advice with respect to the tax consequences to them, having regard to their own particular circumstances.. Richardson GMP Limited is a member of Canadian Investor Protection Fund. Richardson and GMP are registered trademarks of their respective owners used under license by Richardson GMP Limited.​​​​​​​