On Wednesday the Bank of Canada held their regular meeting and decided to keep rates unchanged at 0.50 percent. However, the head central banker, Governor Stephen Poloz, gave a strong hint that current economic conditions in Canada, especially exports, might require a cut in rates to counteract further weakness in Canada's economy.
Will the Bank of Canada cut rates in 2017 and what happens to the Loonie if they do?
Economic growth in Canada is disappointing and there are lots of issues that weigh on the minds of central bankers, causing furrowed brows around the table when they meet.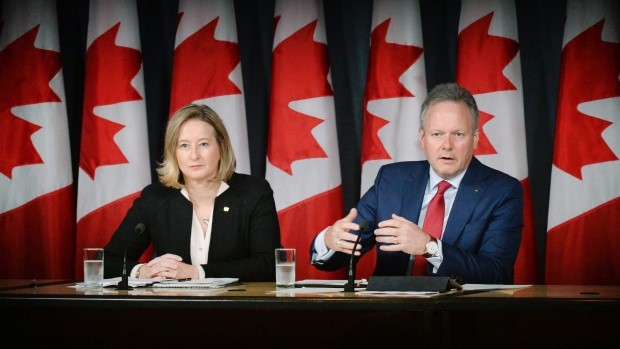 Source: CBC
Unlike the U.S. Federal Reserve, minutes of the regular meetings of the BOC aren't published and there are no votes recorded. But the press conference and statement published in conjunction with October's Monetary Policy Report gave lots of hints as to their thinking.
Going back two years there were hopes that an export-led recovery in the Canadian economy would be pushing the growth rate much higher by now. That forecast hasn't been met, to the surprise of many, including Poloz. The downturn in the energy sector was expected to cause large job losses but the worst of that hit seems to be over. But the export sector is still a problem and the statement described how the weakness in the export sector might be a reflection of a deeper, structural problem rather than just a normal cycle.
And now the central bankers have a new worry to add to their list. Although the elevated state of Canadian household debt has been identified as a key risk for several years, recent actions taken by the Finance Minister to curtail excesses in the housing industry and lending for home purchases have brought this vulnerability into sharper focus.
The new mortgage finance measures are viewed as a risk mitigation effort that will improve the quality of the household debt burden over the long term. The BOC has identified about 21 percent of the Canadian households as especially vulnerable given their debt load on average, with much higher proportions in some expensive cities. Financial System Review June 2016.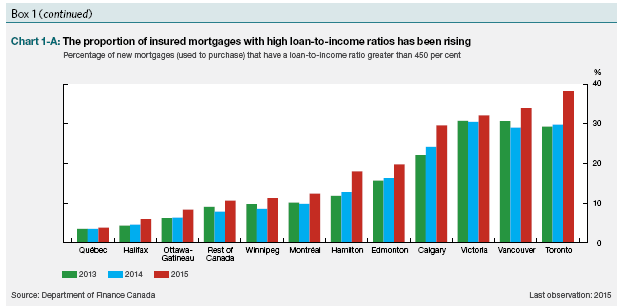 Source: Bank of Canada
Changes to mortgage insurance rules introduced October 17 and further changes to come in November will make it more difficult for Canadian families to get so deep into debt. They will be subject to more stringent tests and only qualified if they can make their mortgage payments in the event that interest rates rise to 4.64 percent. The price to pay could be a drop, even a plunge, in the amount of investment in residential real estate, which has been at record levels for several years.
So, to buck these housing headwinds, the Bank of Canada gave a strong hint that they might reduce interest rates.
So what happens to the Loonie if they cut rates?
If the past in any guide the Loonie could retest the recent lows of early 2016 near 70 cents. After all, it seems very likely the Federal Reserve in the U.S. will be raising rates in December. So higher rates in U.S. dollars will attract money there while lower rates in Canada will push investors away from Canada.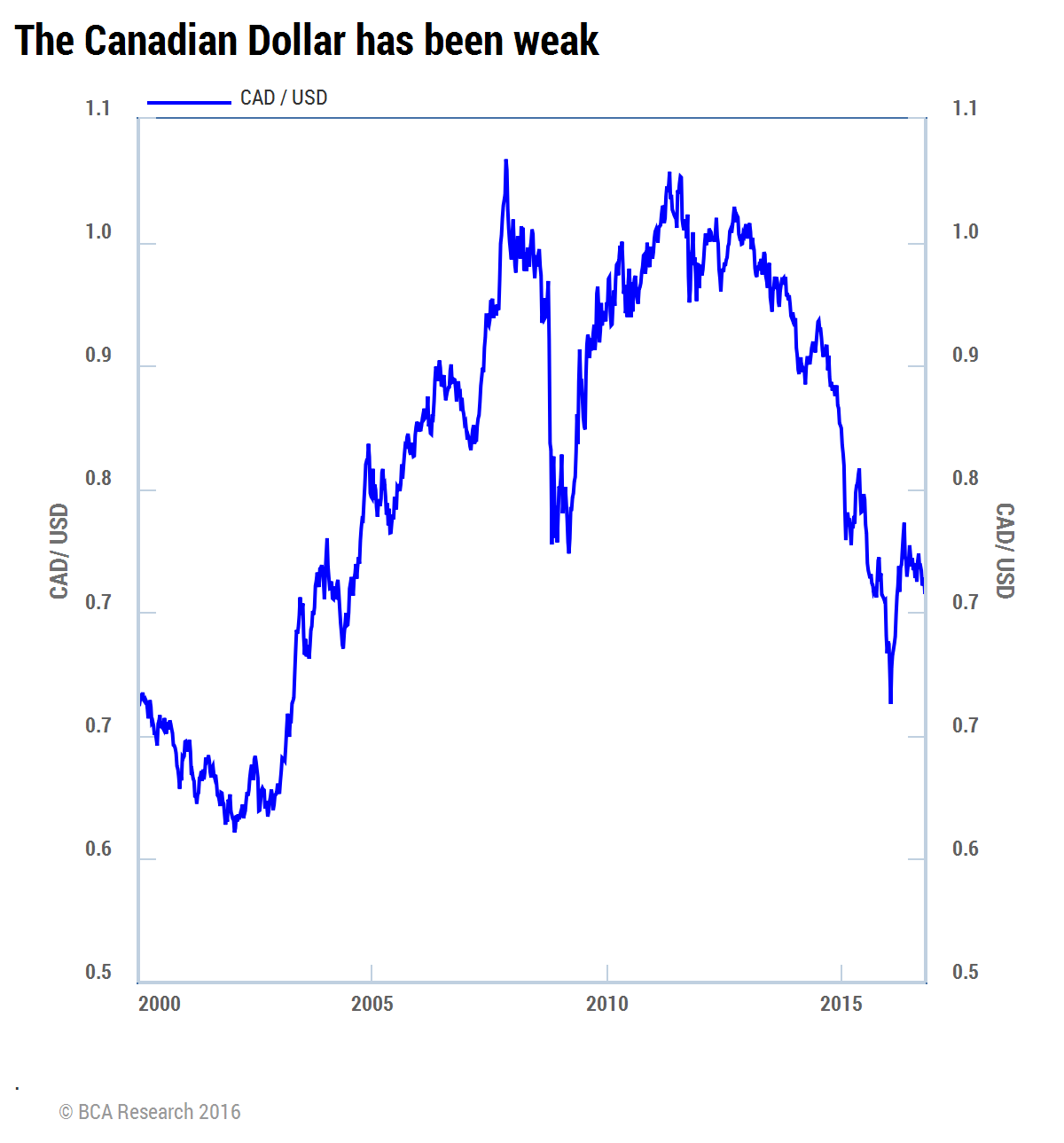 Source: BCA Research Inc.
While the Canadian dollar has declined from 1.05 to the U.S. dollar in 2011 to the mid-70s level today, it could go quite a bit lower, even below U.S. 70 cents, if the Bank of Canada cuts rates. It has been much lower in the past, with the more than two-decade low reached in February 2002 around 63 cents.
And any further weakness in the Loonie/U.S. dollar exchange rate would help the Canadian economy without causing a jump in the inflation rate and without further inflating the housing bubble, the Bank of Canada hopes.
Hilliard, The MacBeth Group team and their clients may trade in securities mentioned in this blog.
The opinions expressed in this report are the opinions of the author and readers should not assume they reflect the opinions or recommendations of Richardson GMP Limited or its affiliates. Assumptions, opinions and estimates constitute the author's judgment as of the date of this material and are subject to change without notice. We do not warrant the completeness or accuracy of this material, and it should not be relied upon as such. Before acting on any recommendation, you should consider whether it is suitable for your particular circumstances and, if necessary, seek professional advice. Past performance is not indicative of future results. The comments contained herein are general in nature and are not intended to be, nor should be construed to be, legal or tax advice to any particular individual. Accordingly, individuals should consult their own legal or tax advisors for advice with respect to the tax consequences to them, having regard to their own particular circumstances.. Richardson GMP Limited is a member of Canadian Investor Protection Fund. Richardson is a trade-mark of James Richardson & Sons, Limited. GMP is a registered trade-mark of GMP Securities L.P. Both used under license by Richardson GMP Limited.