Tyler Steele

BA, CFA, FEA
Portfolio Manager, Investment Advisor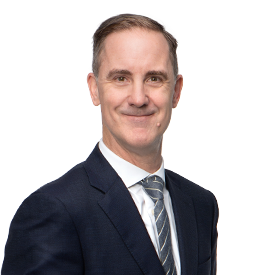 Tyler Steele is a senior advisor in the JSK Partners Wealth Advisory Team. He manages client portfolios on a discretionary basis, using a refined process he developed through years of experience and his commitment to lifelong learning. Tyler has a unique approach to communications that he believes is critical for trusted and rewarding relationships. The language he has developed allows for transparent and open conversations. That's true not only with his clients, but also with the other professionals who serve them, including accountants, lawyers, trust officers and family therapists. Having open engagements in a multi-disciplinary advisory model ensures an accurate and complete client picture. This is fundamental to the success of his clients, who are entrepreneurs, corporate executives, retirees, charitable foundations and endowments.
Tyler's goal is to discover what is important to his clients and to help them realize their financial vision. He is equally committed to generational family education, which is where his language has had a real impact. Tyler facilitates discussions within households, or involving multi-generational clients, to establish and fine-tune family values and mission statements. Tyler believes this approach ensures that the professionals serving the clients have a clear view of their principles and objectives, and that clients stay focused on who they are and strive to be.
For business family dynamics, he helps clients to vocalize where to draw the lines between business and family, or how to avoid the family dinner becoming an impromptu business meeting. In complex situations, such as planning for succession or wealth transition, Tyler helps families articulate each member's unique perspectives. This ensures that everyone is better informed and creates a mutual understanding.
Tyler began his career in the financial industry in 1999. He has a BA in Economics from the University of British Columbia and is a Chartered Financial Analyst charterholder. His other professional designations include Family Enterprise Advisor, which he obtained through the UBC Sauder School of Business and Certified Financial Planner. He also holds a Life Insurance License.
Giving back is fundamental to his own family values. He and his team support several local charities including Potluck Café Society, a Downtown Eastside Vancouver charity.
Tyler's competitive outlet is squash. Like any proud Vancouverite, he also skis hard. Above all, family is number one. Spending time with his wife Julie, their three young children and the family dog is where he derives his greatest joy.