Joseph Bakish

CFA, TEP, B.Sc., CHS, CLU, FCSI®, CFP®
Portfolio Manager, Wealth Advisor, Investment Advisor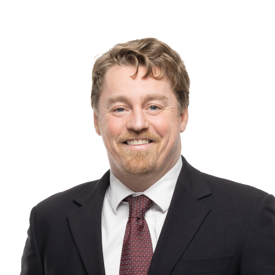 Named Canada's Top Under 40 Investment Advisor in 2020 by IIAC (Investment Industry Association of Canada) and one of Canada's Top Advisors (Top in Province) by The Globe and Mail, Joseph Bakish has built his career by putting the best interests of his clients at the forefront of his objectives.
With a long track record of high achievement, Joseph graduated Academic All-Canadian in 2005 from McGill University with a B.Sc (Biochemistry major/ Management minor) where he won the Dimock-Meloche Award for excellence in academics, athletics and team building and was involved in Varsity Swimming. Committed to continuing his education, Joseph earned the Chartered Financial Analyst (CFA) designation in 2012, recognized as the gold standard for the global investment industry. In addition, he holds the Chartered Life Underwriter (CLU), Certified Financial Planner (CFP, outside of Quebec) and Certified Health Insurance Specialist (CHS) designations.
In 2005, Joe joined Investors Group, where he twice received the Pillar award recognizing outstanding early career growth. In 2015, he moved to Richardson Wealth to provide Bakish Wealth clients with a wider universe of investment options, better technology and more transparency and clarity regarding cost and performance. Coming from a family of scientists & physicians, Joe specializes in dealing with the wealth complexities physicians face, & has successfully made the counsel of healthcare professionals a cornerstone of his practice.
Joe is actively involved in promoting educational seminars called 'From Resident to Retiree', in which he provides financial advice & literacy seminars to both the ARM (Association of McGill Residents) & the McGill faculty of Dentistry.
In addition, Bakish Wealth was selected to partner with CMEatSEA, Canada's largest cruise retailer based in Vancouver, British Columbia, a company that prides itself providing for-credit educational courses aboard spectacular cruise ships. Joseph has presented his seminars on Wealth Literacy to over 400 medical residents & physicians in over 15 countries (including Canada, the United States, Italy, Israel, Spain, Mexico, Panama, Bahamas, Columbia, Guatemala, Costa Rica) to the OMA (Ontario Medical Association), the CPA (Canadian Psychiatric Association), CADDRA (Canadian ADHD Resource Alliance), & the 2019 Chronic Disease Management Update.
In the past, Joe was very active in the financial community as a volunteer for the Financial Planning Standards Council to mark and design exam questions for the CFP examination and served on the board of the Financial and Estate Planning Council of Montréal, a pillar of advanced financial education in the community. He was also very involved in his local community as President of the Citizen's Association of Sainte-Anne-des-Lacs Citizen's Association and Treasurer of a prominent youth club to promote athletics and strong values. Currently, his focus is on the most important thing to him: raising his three children with his wife, which he considers a full time job on its own! However, philanthropy remains close to his heart: his two favourite causes are the Jewish National Foundation's Climate Solutions Prize and the McGill University Health Centre's Dream Big campaign, which raises money for research into solving antibiotic resistance and curing infectious diseases.