Diana M. Orlic

CFP, CIM®, CIWM, FMA
Portfolio Manager, Wealth Advisor, Investment Advisor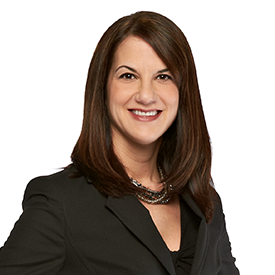 I graduated from the University of Western Ontario with a Bachelor of Business Administration in 1996 and began my career as a Value Risk Analyst for the Ontario Teachers' Pension Plan. Having acquired strong technical expertise, I was interested in developing my client relationships skills, which led to four years as an Investment Advisor with BMO Nesbitt Burns.
Next, I became a Senior Financial Consultant at MD Management where I met Elizabeth Harding and Ty Cooke. We moved individually to Wellington West Capital and there decided to form The Orlic Harding Cooke Wealth Management Group. In 2011, we joined Macquarie Private Wealth together, which was acquired by Richardson Wealth (formerly Richardson GMP) in 2013.
Keen to grow and excel, I obtained my Level II life insurance license and have earned the Certified Financial Planner, Financial Management Advisor and Chartered Strategic Wealth Professional designations, and completed Level One of the Chartered Financial Analyst program.