Diana M. Orlic

CFP, CIM®, CIWM, FMA
Portfolio Manager, Wealth Advisor, Investment Advisor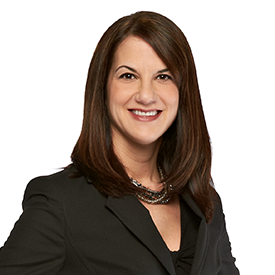 Diana Orlic has appeared on BNN Bloomberg's "The Street" and "The Close", and has authored several articles for the Financial Post and Medical Post. Diana is regularly cited in articles in The Globe and Mail, Investment Executive and Advisor's Edge.
Diana is a Certified Financial Planner® (CFP), Financial Management Advisor (FMA), Certified International Wealth Manager (CIWM), Chartered Investment Manager® (CIM) and Portfolio Manager, and is fully licensed in life and living benefits insurance. As a partner at Richardson Wealth, Diana has the freedom and resources to build customized investment and insurance portfolios. She has access to all available non-proprietary products on the market.
She began her career in financial services over 25 years ago as a Value Risk Analyst for the Ontario Teachers' Pension Plan. Having acquired strong technical expertise, she moved on to develop her client relationship skills as an Investment Advisor with BMO Nesbitt Burns for four years. She then became a Senior Financial Consultant at MD Management, where she met Elizabeth Harding and Ty Cooke. Together, they created the Orlic Harding Cooke Wealth Management Group. In 2011, they moved as an independent financial advisory team to Macquarie Group, later acquired by Richardson Wealth (formerly Richardson GMP).
Diana and her partners have built a robust team of financial and administrative professionals. They provide the full spectrum of wealth management, specializing in retirement planning and tax and estate planning, comprehensive investment portfolios, generational wealth strategies, business succession plans, charitable giving strategies, and personal and corporate insurance needs. Clients include high-net-worth individuals, executives, physicians and other medical professionals, business owners, trusts and estates.
Diana is dedicated to continuing education and acquiring multiple course designations. That helps her excel at market needs analysis, and building diverse stock portfolios based on individual client needs. Her focus on current market trends brings a valued structure to investment portfolios and overall financial planning. By creating tailored strategies, she brings a unique perspective to creating, maintaining and growing wealth portfolios.
In the community, Diana is involved in many charitable organizations, including Juvenile Diabetes Research Foundation and The Darling Home for Kids. She lives in Burlington, Ontario with her husband, two daughters and her dog, Stella.