Portfolio Manager, Investment Advisor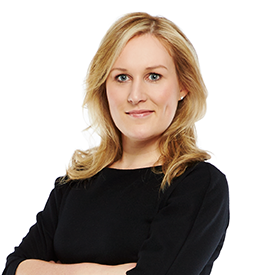 Rosemary Horwood is a multi-award winning wealth management professional focused on advising medical professionals and successful families to achieve their financial goals.
Since establishing Rosemary Horwood Wealth, Rosemary has distinguished herself on a national level with two consecutive Wealth Professional Awards: the Advisor Rising Star Award in 2017 and the Young Gun of the Year in 2016. In addition, Rosemary is listed on Wealth Professionals Top 50 Advisors List, a list of the Canadian wealth management industry's top talent, in 2018 and 2019. Based on investors feedback in an independent survey, Rosemary was chosen as a 5 Star Advisor in 2021 for her team's strengths in the following categories throughout the pandemic and market crash of 2020: communication, portfolio performance, product knowledge, client trust, client knowledge and customer service.
While earning her Honours BA in Business and Economics at the University of Waterloo, Rosemary completed six corporate placements and was nominated three times for Co-op Student of the Year following three outstanding performance reviews by leading companies.
Philanthropy and volunteerism are central to Rosemary's life. She is dedicated to serving on the C3 Church Toronto Board of Directors and has actively participated as a director on two additional boards.
In her personal time, Rosemary avidly follows the life science sector, loves to cook and entertain, and is always learning.