Greg Phillips

FCSI®, CIM®, FMA
Director, Wealth Management, Portfolio Manager, Investment Advisor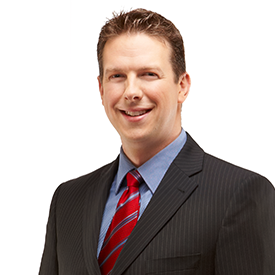 Greg graduated with Honours from the Sauder School of Business Commerce program at the University of British Columbia (UBC). Including over 17 years of experience in wealth management, he holds both the Chartered Investment Manager (CIM) designation, allowing him to provide discretionary money management services to affluent families and institutional clients, as well as the Financial Management Advisor (FMA) designation, distinguishing his level of knowledge of wealth management strategies well beyond the scope of basic financial planning. He is also a Fellow of the CSI (FCSI), considered the highest honour in Canadian financial services.
Greg is responsible for the construction, monitoring and maintenance of clients' portfolios. This also includes the analysis, due diligence, selection and monitoring of securities and third party managers, including equities and fixed income, private equity, investment funds and alternative strategy funds.
Greg is also a Certified Divorce Financial Analyst (CDFA), helping clients navigate the divorce process and to confidently move forward with their lives.
He resides in North Vancouver with his wife, Rebecca, and their daughters, Fiona and Sonya. Greg enjoys playing hockey, mountain biking, and golfing throughout the year; and also holds a Black Belt in Shaolin Kung Fu.