Associate Portfolio Manager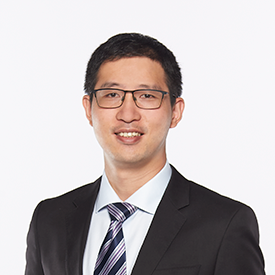 Li Yu's expertise lies in wealth leadership. As an Investment Advisor, every client relationship starts with listening and turning those insights into a financial road map. It's something Li sees as his life's purpose, the ability to translate a client's priorities and values into his working Financial Road Map process.
Li has spent the past 8 years at BMO Private Wealth building a client base of high net worth professionals and business-owning families. Enticed by the entrepreneurial nature of Richardson Wealth, Li brought his practice to the firm in 2021.
Li found his calling as a co-op student at a wealth advisory firm but his interest in managing finances stems from his experience as the vice president of a cash-strapped student union during undergrad. That set him on a path towards offering wealth leadership. Originally from Ningbo, China, Li Yu completed his MBA in Finance at Brock University in St. Catharines, becoming a member of Beta Gamma Sigma for his high scholastic achievement.
In addition to an MBA, Li has his Master of Theological Studies from Tyndale University in Toronto. He volunteers locally and is an active member of his church. Li also served as President of the Chinese Cultural Association of Niagara from 2016 to 2018.
Li and his wife Elodia lives in Niagara. When Li isn't working with clients, he enjoys fishing, backcountry camping and traveling with his family.