Associate Portfolio Manager, Investment Advisor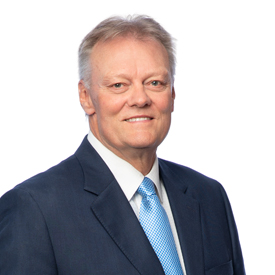 Lewis began his career as a Financial Advisor in 1994. With over 25 years of experience, serving his clients has always been his top priority. Lewis graduated with a bachelor's degree in Business Administration. From the ground up, Lewis has created a wealth management practice that is highly successful and is based on the belief that the value and well-being of people is so much more than their finances alone. Lewis strives to serve his clients by working to effectively protect their financial assets and utilize those assets to maximize growth and returns. Essentially, making clients' money work for them. For Lewis, serving his clients well means developing a meaningful and intentional relationship with them in order to help ensure that their needs are met, they can achieve their goals, and can plan effectively for their future.
Lewis is fully licensed for Securities and Options trading, has completed the Partners, Directors, and Senior Officers course, he has earned his Portfolio Manager designation and is also licensed to add life insurance products to client portfolios. With both education and experience, Lewis and his team are well equipped to navigate the financial markets and the inevitable transitions in the lives of clients. The Lewis Dyck Wealth Management team provides clients with peace of mind, financial protection, growth, and income, as well as a plan for their intergenerational wealth.
Lewis values spending time with his family and enjoying outdoor activities together such as biking and skiing. He also enjoys returning to his roots at the farm in Saskatchewan where he can spend time with extended family, snowmobile in the Winter and go boating on the lake in the Summer.