Portfolio Manager & Investment Advisor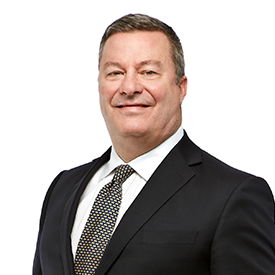 As a B.Comm. graduate from Concordia University and a licenced insurance and options specialist, I started my career as an Investment Adviser in 1987 and have worked with the likes of Merrill Lynch, TD Evergreen, National Bank Financial, and Macquarie Private Wealth, which was acquired by Richardson Wealth (formerly Richardson GMP).
Over the past 25 years, I have navigated my clients through turbulent and ever-changing economic times. To be proactive, devote proper attention to portfolio performance and nurture rewarding relationships, I keep my client base to a limited size. I help my clients understand the current and projected macro-economic climate as it relates to their personal financial reality and future needs. Many of my clients wish to generate income from their portfolio to sustain their current lifestyle while protecting their capital for retirement. To achieve this, I hand-pick the appropriate money managers and hedge fund managers to provide the absolute returns required.
I coach young athletes in a number of community-based programs and have been involved as a fundraiser and supporter of youth-at-risk through the Children's Aid Foundation.