Mark Antaya

CFP®, B.Sc., M.Eng., RRC, CIM®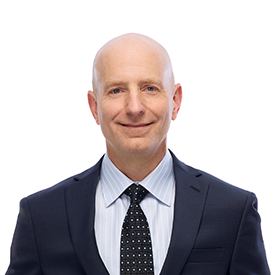 As the overall financial strategist, Mark guides clients through financial planning, investment and insurance advice. His strength lies in simplifying the complex into impactful decisions to help clients achieve financial independence.
Mark worked as an engineer and senior manager at JDS Uniphase until the tech bubble burst in the early 2000s. Watching many fellow high-tech professionals struggle to navigate financial security, he saw an opportunity to help and began a career in wealth management. He spent the next 20 years building a client base of tech professionals and like-minded entrepreneurs, supporting them and their families. In 2023, he brought his practice to Richardson Wealth to expand his offering.
Mark has a Bachelor of Science in Physics from the University of Windsor and a Masters of Engineering Physics from McMaster University. He's a member of the Kiwanis Club of Bytown.
He is married and has three adult kids. Mark enjoys running, playing hockey, mountain biking with friends, (reminiscing about past) whitewater kayaking adventures, and although he's not a great golfer, he enjoys spending time on the greens. He holds his private pilot's license and wishes he still had a sailboat.