Vice President, Tax & Estate Planning
Sylvia works closely with Investment Advisors and their clients to explore and identify issues that address clients' overall wealth planning needs. She helps clients formulate objectives, understand issues and strategies and facilitates implementation of their goals. Sylvia understands the sensitive issues relating to family dynamics and wealth transfer.
Sylvia is an estate planning lawyer with many years of experience. Prior to joining Richardson Wealth, she was a principal in her own strategic wealth planning firm and also spent many years in the financial industry dealing with wealth planning solutions for high net worth clients.
Sylvia has been an instructor at Humber College School of Business and at the Bar Admission course at the Law Society of Upper Canada. She is a member of the Society of Trust and Estate Practitioners and the Estate Planning Council of Toronto. She is a seasoned presenter on topics of importance to high net worth families.
Maureen Glenn
B.A., FLMI, CFP®, TEP, EPC
Vice President, Tax & Estate Planning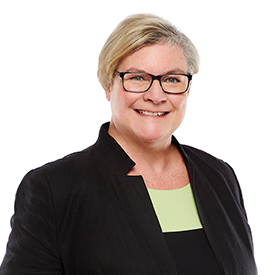 Maureen works with Investment Advisory Teams and their affluent clients to navigate the entire wealth planning process; from initial discovery with the client, through to the final presentation. She is a dynamic speaker who can translate complex wealth planning concepts into efficient and effective action plans for clients. This holistic approach combined with her financial planning expertise offers a unique and practical perspective to retirement, trust, and estate planning.
Maureen joined the firm in 2006 and moved to the Tax & Estate Planning team in early 2010. The previous 20 years of her career were focused in the Life and Health Insurance Industry where she gained significant experience as a Financial Services Advisor, Mutual Fund Salesperson and as a product, sales, software and compliance trainer.
Maureen is a Certified Financial Planner® practitioner and is a member of the Society of Trust and Estate Practitioners. She has completed the Canadian Securities Course (CSC), the Life License Qualification Program (LLQP) and the Canadian Investment Funds Course (IFIC). She also holds the designation of Fellow, Life Management Institute (FLMI) and other insurance designations from the Life Office Management Association (LOMA).
Estate and Insurance Advisor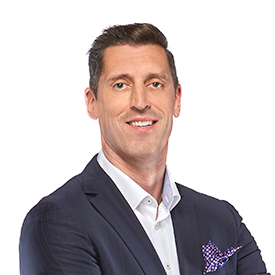 Jason has a well-rounded knowledge of the Insurance industry having worked at all levels of the business. He has worked at the manufacturer level, at the distributor level and, most importantly, as an Independent Insurance Broker and business owner.
Jason's financial and accounting backgrounds allow him to take a comprehensive approach to advanced Estate and Insurance planning for clients. His 'educate first' approach resonates well with clients, who feel that his solution-based recommendations are tailored to their individual needs.
Jason earned a Bachelor of Business Administration with Honors in Accounting and Corporate Finance in 1999 from the University of New Brunswick. He began working on his CA (Chartered Accountant) with Deloitte and Touche in 2001 after taking a sabbatical to train and try out for the Canadian Olympic Swim Team. Upon returning to the work force Jason completed the CSC (Canadian Securities Course) and earned his CFP (Certified Financial Planner) designation in 2003.
*Insurance services offered through Richardson Wealth Insurance Services Limited.