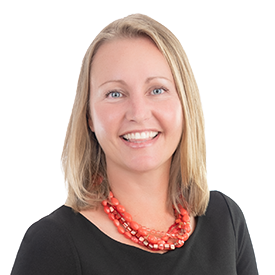 ---
Emily began her Investment career in 2003, before joining Richardson Partners Financial, now the largest independent Canadian wealth management firm, in 2008.
Having received her Chartered Investment Manager and Certified Financial Planner designations, Emily has a deep understanding of business, stocks, and economics. Emily is passionate about digging into financial statements, studying charts, and uncovering growing companies that are trading at a good value. She follows an extremely disciplined approach to investing and is constantly vigilant of opportunities, wherever they may lie. The investment advice Emily provides is tailored to her clients' specific needs, cash flow requirements, and lifestyle goals.
Emily works with multiple generations of families. She has deep rooted relationships with her clients and their family members. Emily takes pride in understanding her clients' dreams and helping bring them to life. "It is incredibly rewarding to see clients retire, and enjoy their retirement, with the wealth they have worked so hard to accumulate."
Outside of the office Emily enjoys spending time with her husband, children and 2 dogs. Emily appreciates living on the peninsula, which allows for a lot of time to be spent outdoors. Her family loves spending time on the water, exploring the Gulf Islands, or going on adventurous hikes with their dogs.