Charles de Kovachich

B.Comm.
Vice President, Investment Advisor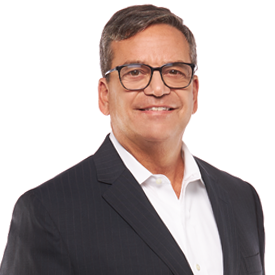 Charles brings more than 25 years of experience as an Investment Advisor and is able to serve clients in British Columbia, Ontario, Nova Scotia and of course in the province of Quebec. He received a Bachelor in Commerce, Finance from Concordia University.
Charles and his team assist wealthy families with a wide range of investment objectives and provide highly valuable personal investment advice to those engaged in managing and growing small and medium sized businesses in the greater Montreal region. His team uses conservative investment management strategies to build and manage portfolios for the long term.
Charles served his country in the Canadian Forces and retired as a Major with the Canadian Decoration in 1994. He served as the Honorary Colonel of the 2nd Field Regiment, Royal Canadian Artillery from 2008 to 2015 and is an active member of Canada Company.
Charles is on the Board of Directors of Exporail, the Canadian Railroad Museum in Saint-Constant. He is a governor of "Les amis de la montagne", a not for profit organization safeguarding the heritage of Mount Royal. He was Honorary Chair of the Mount-Sinaï Car Rally fund raising event in 2012.