Director, Wealth Management & Portfolio Manager, Investment Advisor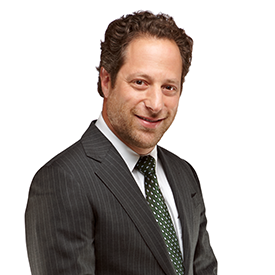 A Portfolio Manager & Investment Advisor with The Seidman Group at Richardson Wealth, Sean is an honours graduate of the College of Charleston, S.C. with a B.Sc. in Business Administration and a varsity NCAA Division 1 Men's Tennis athlete. With over 30 years of experience in wealth management, his area of expertise is in building customized roadmaps for his clients' financial success and using tactical asset allocation and relative strength in portfolio construction. Sean is a Fellow of the Canadian Securities Institute (FCSI®). The FCSI® is the premier credential awarded to Canadian financial services professionals. It signifies a distinguished financial advisor who demonstrates exceptional dedication and commitment. He is also a Chartered Investment Manager (CIM®) and is fluent in French and English. Outside of the office, Sean has offered his financial skillset to various boards by serving as a member on the Investment Advisory Board of a major Canadian Bank from the early to mid-2000s, and the Board of Directors of the Toronto Lawn and Tennis Club for three years from 2012-2014. Sean was the Chair of Driver Education for the BC Interior Porsche Club of America from 2015-2021.
Sean is married to Synnove, and they have three children, Hazel, Lily and Violet. Sean recently moved back to his hometown of Montreal, after living in Kelowna and Toronto. Sean remains active in the tennis community through mentoring junior players and coaching high school tennis teams. When he isn't on the courts, Sean enjoys going to the racetrack where he both races and instructs high performance driving.