Rob Campbell

CA, CIM, CPA
Portfolio Manager, Investment Advisor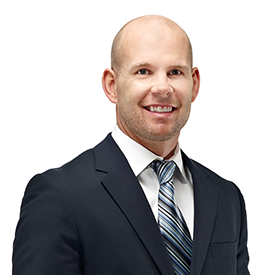 Key role: Business Development, Communications, Portfolio Oversight
Rob earned his Bachelor of Commerce with Distinction from the University of Alberta in 1993 and received the Peter Lougheed Leadership Scholarship for academic performance and athletic involvement along with the J.R. Longstaffe Leadership Award for academics and community involvement from the U of A. Rob articled at Ernst and Young and became a Chartered Accountant before working in senior roles at two private enterprises in the late 1990s. In 1999, Rob teamed up with Neil Bosch and Pat Cooper to follow his fascination for investing into the financial services industry at CIBC Wood Gundy.
Rob enjoys promoting entrepreneurship in the developing world as Treasurer of Building Markets, a non-profit organization that helps to connect western funding with local entrepreneurs to rebuild communities following disasters or conflicts in emerging economies. He is co-founder of the award-winning fundraiser The Richardson Wealth Evening of Wine and Words in support of the Centre for Family Literacy, and organization for which Rob served as a former Board member. Rob is also a former member of the organizing committee of the Craig Simpson Never Say Never Golf Classic for spinal cord research.
Rob is a lover of live music, an avid reader, and has a passion for travel. Rob is a fan and participant of most sports — including the type of Oiler fan that bleeds copper and blue — and he particularly enjoys snowboarding, marathons, and even the odd Half Ironman Triathlon.