Wealth Advisor, Investment Advisor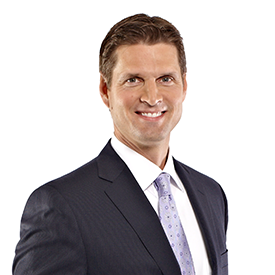 After completing a Bachelor of Business Administration at St. Francis Xavier University in 1993, Paul began his financial career with MD Management advising medical professionals. In 1998, he ventured to the institutional side of the business, wholesaling for Mackenzie Financial, SciVest Alternative Strategies Inc., and finally AGF Management. In 2009, Paul returned to the advisory field with The Horwood Team at Richardson Wealth (formerly Richardson GMP), where he was fortunate to spend the past several years working closely with John Horwood, one of the biggest names in wealth management who is known for unique investments and alternative strategies.
Paul holds the Certified Financial Planner (CFP®) and Chartered Investment Manager (CIM®) designations and focuses on providing high net worth families, entrepreneurs and Bay Street executives with robust, long-term portfolios and financial planning services, including tax and estate and succession strategies to effectively transfer estates and businesses.
Paul combines his academic roots with his professional life by heading up X Connects @ King & Bay, a networking group that links about 150 St. Francis Xavier University grads in downtown Toronto. For several years, Paul has coached kids' soccer for the Lawrence Park Athletic Association (LPAA). On weekends, he works out, participates in charity runs, golfs in the summer and skis in the winter with his wife, Kate, and their three kids.