Wealth Advisor, Portfolio Manager and Financial Planner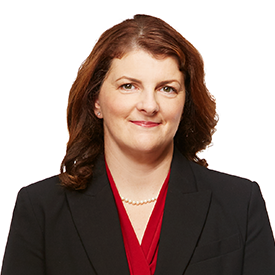 Leah is a Certified Financial Planner and Portfolio Manager with over 30 years of experience working in personal financial services. Her unique approach of uncovering what drives each individual client creates a deeply personal connection. By implementing financial strategies designed to support their personal and lifestyle objectives, Leah's clients are able to successfully live their lives in a meaningful way. She is inspired by empowering these individuals who, in turn, support and engage others around them.
An avid learner, Leah is currently completing the final steps toward an advanced financial planner designation. She is an advocate for social programs focused on providing women the skills they need to re-enter the workforce and secure financial independence.
When she isn't working, you will find her encouraging her 2 grown children, reading fiction, or tending plants. She loves traveling to new destinations to explore other societies and cultures and returning regularly to visit her family in coastal BC.
"Balance in all things" — Leah