Portfolio Manager, Investment Advisor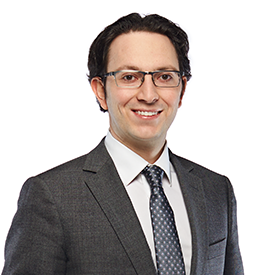 Dustin Van Der Hout's ability to identify overlooked opportunities in the alternatives space and differentiated approach to value investing is the foundation of Van Der Hout Associates Wealth Management's practice. Throughout the downturn and recovery of 2008, Dustin was a Research Analyst at Gabelli Asset Management in New York, one of the most respected research-driven firms in the U.S. Working directly with Mario Gabelli, Dustin learned how to advise sophisticated, high net worth investors who demanded investment acumen. He went on to work alongside top Portfolio Managers across North America developing unique strategies and source individual equity ideas.
After years of communicating with C-level executives, attending industry conferences, and reading through diverse research reports, Dustin was driven in 2011 to start a practice advising private clients in his hometown, Toronto, and building his own team. There, he began to introduce pension fund style investment solutions to business owners, professionals and their families while starting a family of his own. He quickly became recognized as one of their fastest growing advisors.
Since joining Richardson Wealth in 2015, Dustin has more than tripled his assets under management and added three team members. He's continued his reputation as a valued and fast-growing advisor. Dustin has found a niche in value investing and analyzing alternative investments, working with a wide array of clients to meet their wealth goals through broad diversification, active management, and low-volatility portfolios. He also displays thought leadership through published articles, newsletters, and major publications.
Dustin enjoys spending time with his wife, their two young daughters and their son. An avid reader, he devours books on history and finance and makes time to golf and ski.