Portfolio Manager & Investment Advisor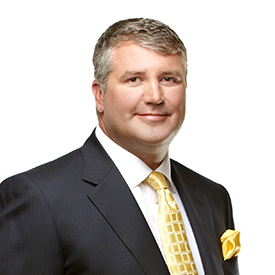 Funneling over 15 years' experience in the industry into every client interaction, Darren has designed a comprehensive approach to wealth management – one that takes into account the unique mindsets behind multigenerational families and successful small business owners. He's cultivated an expertise in transitions, whether it be the sale of a business, transferring wealth to the next generation or addressing the unique needs of dual citizenship or divorce. That expertise is the driving ethos behind Heywood Wealth Strategies.
Darren has a Bachelor of Science in Biochemistry from Memorial University in Newfoundland and holds some of the industry's highest designations in wealth management (Portfolio Manager). He is also licensed to sell life insurance. When Darren and his wife Caroline aren't busy looking after their four boys, Darren enjoys golfing, fishing, woodworking and riding his motorcycle. He and Caroline support numerous charitable organizations, both locally and nationally including McMan Youth Family and Community Services Association, Brown Bagging for Calgary's Kids, and Zero Hungry Kids.