Portfolio Manager, Investment Advisor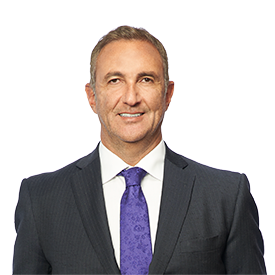 As an advisor, Bashar is trusted for his intuition and investment expertise. His clients understand every investment decision is backed by research and viewed within a wider context of how it aligns with their goals and values. It's a skill set he has cultivated over the past 27 years in the industry.
Bashar developed an interest in stock picking at a young age and with guidance from a friend's father started investing straight out of high school. At the time, engineering school seemed like a sensible path but his interest in the financial markets didn't fade so Bashar opted to study Business and Managerial Economics at the University of Calgary. He joined TD Greenline (now TD Waterhouse) in 1994 as a discount broker and associate, before moving to a small boutique firm in 1999 called Acumen Capital Partners. From there Bashar moved over to Dundee Wealth (later bought by Echelon Wealth) as an investment advisor and portfolio manager. Drawn to the independence of Richardson Wealth, Bashar brought his practice to the firm in 2021 to best serve clients and meet their needs.
Bashar has a Bachelor of Arts in Economics and his Certified Investment Manager designation. He's also a licensed life insurance provider. When he's not working with clients, Bashar likes to stay active by playing sports, spending time with family and travelling anywhere with a beach.