Andrew D. Masson

CIM®, CFP
Portfolio Manager, Investment Advisor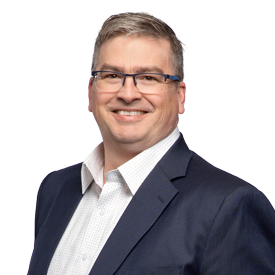 With almost 25 years of financial services experience, Andrew Masson is passionate about working with clients and their families, striving to fully understand each client's needs as they consider a new stage of life – retirement. He understands the uncertainty and fear many people feel as they consider what retirement may look like and approaches the planning process by starting with a snapshot of where they are today and working towards what they envision for tomorrow. This big picture approach allows Andrew to drive bigger conversations with his clients about building, managing and preserving wealth.
Andrew began his career in financial services in the late 1990s as an assistant at FirstEnergy Capital Corp, moving through progressively more senior roles at RBC Dominion Securities, Royal Mutual Funds and TD Waterhouse. Most recently, Andrew was an Investment Advisor and Portfolio Manager with a bank-owned firm, where he built and reviewed client financial plans, developing individual income strategies encompassing all income sources and incorporating tax consequences.
Andrew enjoys spending time skiing with his family during the winter months, likes cooking and barbecuing and has recently rediscovered a love of photography.