Sean Hsu
CPA (New Hampshire), MTax, TEP
Senior Tax Specialist, Tax & Estate Planning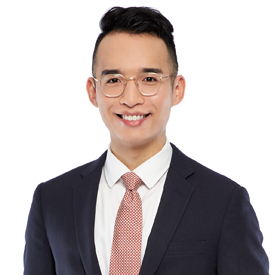 Sean collaborates with advisory teams and their clients to develop wealth planning strategies and to deliver integrated solutions addressing their unique needs.
Sean is an accountant with experience in Canadian and U.S. tax planning for high-net-worth individuals, with a focus on integrated cross-border wealth, estate, and trust matters. Before joining Richardson Wealth, Sean was at a multi-national accounting firm practicing in the private client group.
Sean participates in the development of thought leadership content delivered by our Tax & Estate Planning team. He has appeared in The Globe and Mail and has authored and contributed to several articles for BorderCrossings, a Thomson Reuters publication with insightful commentary on crossborder issues faced by Canadians and U.S. citizens. He is also a facilitator in the Chartered Professional Accountants of Canada's In-Depth Tax Program.
Sean is a U.S. Certified Public Accountant, a member of the Society of Trust and Estate Practitioners, and holds a Master of Taxation from the University of Waterloo.
Vice President, Tax & Estate Planning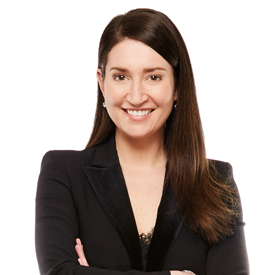 As a member of the Tax & Estate Planning team at Richardson Wealth since 2014, Amélie provides her expertise and works closely with Advisors and their clients to identify and develop tax and estate planning strategies that address clients' overall wealth planning needs.
Amélie holds a Bachelor's degree in Law from the University of Sherbrooke and a Master's degree in Taxation from HEC Montréal. She is also a registered lawyer in the Tableau de l'Ordre du Barreau du Québec. Prior to joining Richardson Wealth in 2014, she worked in Canadian taxation in the private companies department in large accounting firms.
Over the past few years, Amélie has developed extensive experience in tax and estate planning for entrepreneurs and incorporated professionals. Amélie has also developed expertise in estate planning, including the transfer of family businesses, as well as the review of wills and mandates. Not only does she have the technical knowledge of death taxes and trusts, but her services are also highly appreciated for the human side of settling an estate.
Amélie regularly speaks to groups of entrepreneurs and professionals for presentations on estate planning. She has also written several articles on the subject. In particular, she is a member of Association de planification fiscale et financière (APFF) and has participated on several occasions in Première en affaires.
Maureen Glenn
B.A., FLMI, CFP®, TEP, EPC
Vice President, Tax & Estate Planning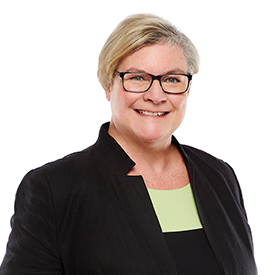 Maureen works with Investment Advisory Teams and their affluent clients to navigate the entire wealth planning process; from initial discovery with the client, through to the final presentation. She is a dynamic speaker who can translate complex wealth planning concepts into efficient and effective action plans for clients. This holistic approach combined with her financial planning expertise offers a unique and practical perspective to retirement, trust, and estate planning.
Maureen joined the firm in 2006 and moved to the Tax & Estate Planning team in early 2010. The previous 20 years of her career were focused in the Life and Health Insurance Industry where she gained significant experience as a Financial Services Advisor, Mutual Fund Salesperson and as a product, sales, software and compliance trainer.
Maureen is a Certified Financial Planner® practitioner and is a member of the Society of Trust and Estate Practitioners. She has completed the Canadian Securities Course (CSC), the Life License Qualification Program (LLQP) and the Canadian Investment Funds Course (IFIC). She also holds the designation of Fellow, Life Management Institute (FLMI) and other insurance designations from the Life Office Management Association (LOMA).