Yaron Orgil

CIMA®, CIM®, FCSI®
Wealth Advisor, Investment Advisor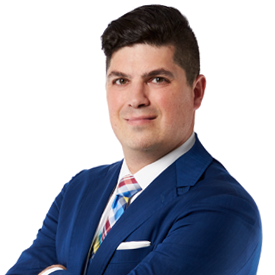 Over the past 20 years in the industry, Yaron, has learned there's nothing more important than family and personal well-being. It's these deeply seated values that have drawn him to the business owners and wealthy families he works with. As the team leader, Yaron guides the team's direction, focusing on truly getting to know clients while managing overall asset allocation.
After graduating Cum Laude from Drexel University with a B.Sc, Yaron worked in the U.S financial sector, returning home to Toronto after 9/11 to be closer to his family. In 2004, he launched Orgil & Associates under the entrepreneurial umbrella of Richardson Wealth.
He holds the Certified Investment Management Analyst (CIMA®) designation from the Wharton School at the University of Pennsylvania. He is also a Chartered Investment Manager (CIM®) and a Fellow of the Canadian Securities Institute (FCSI®).
Athletics are a big part of his life, though his relationship with it has changed. While at Drexel, Yaron played in the American Collegiate Hockey Association, leading his team as co-captain to the Eastern Collegiate Hockey Association championship in his senior year. He has also represented Israel numerous times at the IIHF World Championships. Nowadays you're more likely to find him behind the bench in the winters coaching his kids hockey teams and on the soccer pitch in the summer.
Yaron lives in Toronto with his wife, their three boys, and their dachshund/terrier Stella. He is a member of the executive committee and board of directors for the Canada Israel Chamber of Commerce and involved in numerous philanthropic causes throughout the city.